This Canadian Dad Took His Hoverboard Crash Video Way Too Far
"I had the camera on the selfie pole, and I had a microphone hooked up to the camera. I had too many things going on at once."
This is the story of how a dad's selfie video on his hoverboard went horribly wrong and he ended up in the hospital with a busted knee. And he kept on filming the whole damn time.
Les Holmes shared a video of himself trying out his hoverboard outside for the very first time in Windsor, Ontario.
Until this happened.
This was the result, with one of his knees about three times the size of the other.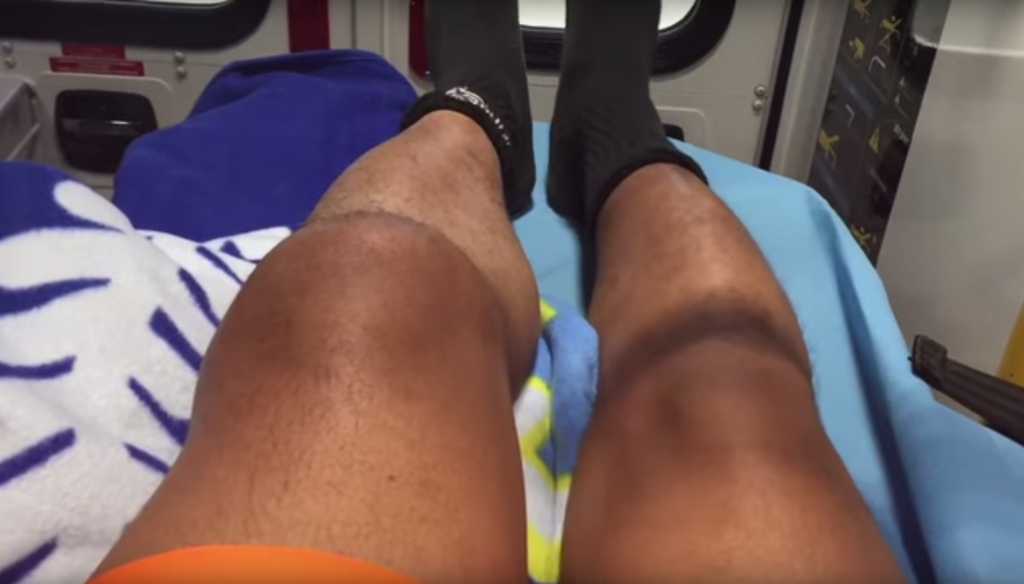 He kept filming when the paramedics showed up.
And he kept filming even at the hospital.
THE MAN WOULD NOT STOP FILMING.