This is Santo Condorelli, an elite Canadian swimmer who will represent Canada at the 2016 Olympics in Rio.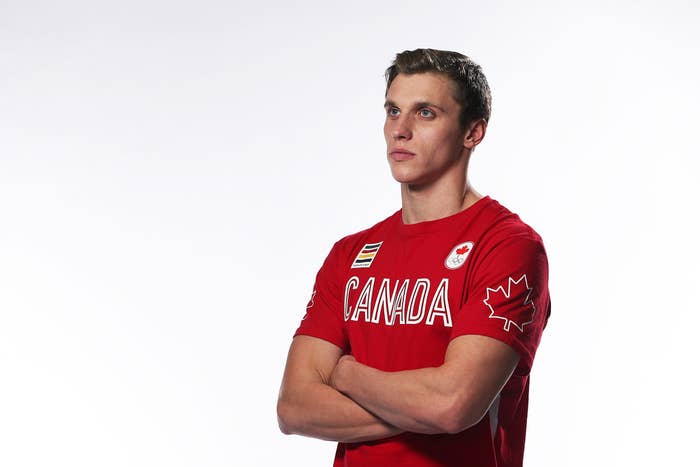 But the most important thing to know about Condorelli is that he starts each race by giving his dad the finger.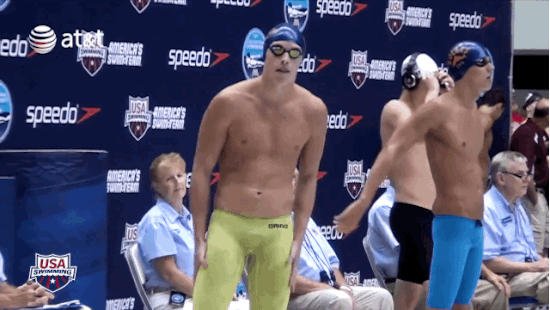 He told SwimSwam Magazine the weird ritual started when he was a wiry kid competing with bigger boys. "Being so small I'd always get intimidated… every time I was going to race I'd just get scared shitless."
Now, even though Condorelli is one of the top swimmers in the world, he still keeps up the tradition.