Here's What It Was Like Escaping Fort McMurray With Only Minutes To Spare
Erica Decker's home was among the ones destroyed in Beacon Hill.
One family's narrow escape from the raging wildfire that consumed their home shows just how dangerous it was getting out of Fort McMurray on Tuesday, when the city was given a mandatory evacuation order.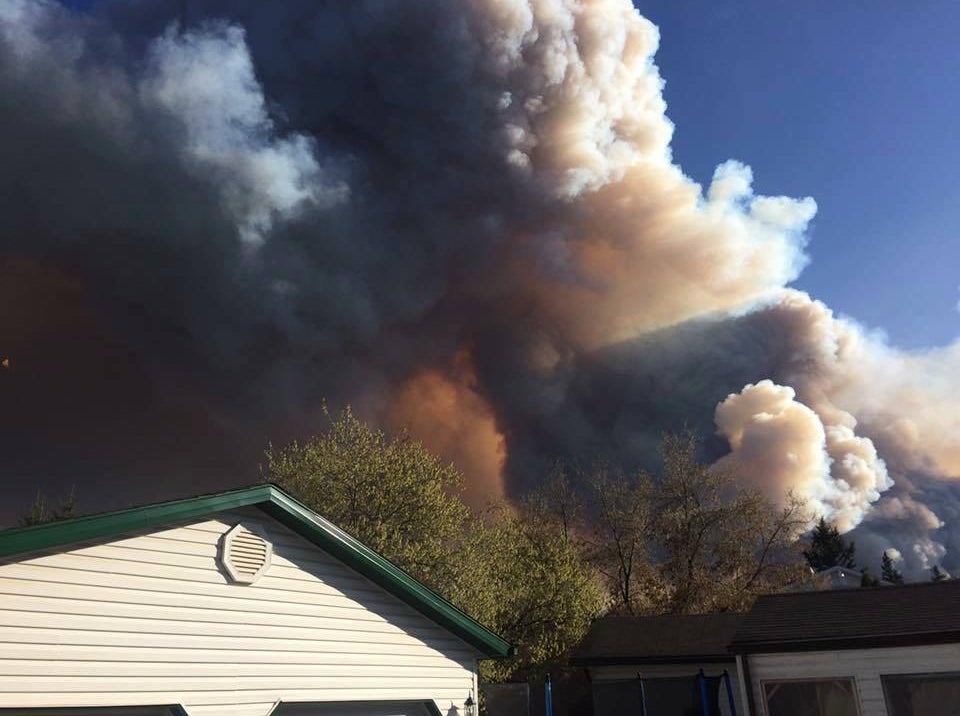 Erica Decker, a resident of the Beacon Hill neighbourhood, says her family was within minutes of not making it out alive.
She told BuzzFeed Canada she only learned about how close the wildfires had gotten to the city when her boss got a call from his son's school in Beacon Hill asking he pick up his kids immediately.
"Had he not told me, I wouldn't have made it home to get my family out," she said.
This was her view as she left work and raced home to her family, located about 10 minutes away.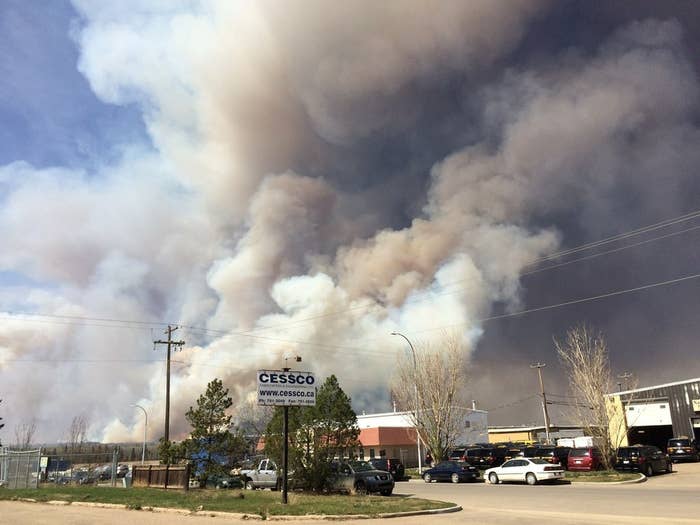 Decker got home and could see the flames through the trees across from her house, and she said fiery debris was falling on her driveway as she ran inside.
"I got inside, got our cats, grabbed a few things and then my husband came rushing in the door screaming for us to get out. I asked why, [and] he said look out the front window."
"And when I did, the fire was directly across from us, it was almost on our lawn."
"This was our view as we sped away from our home."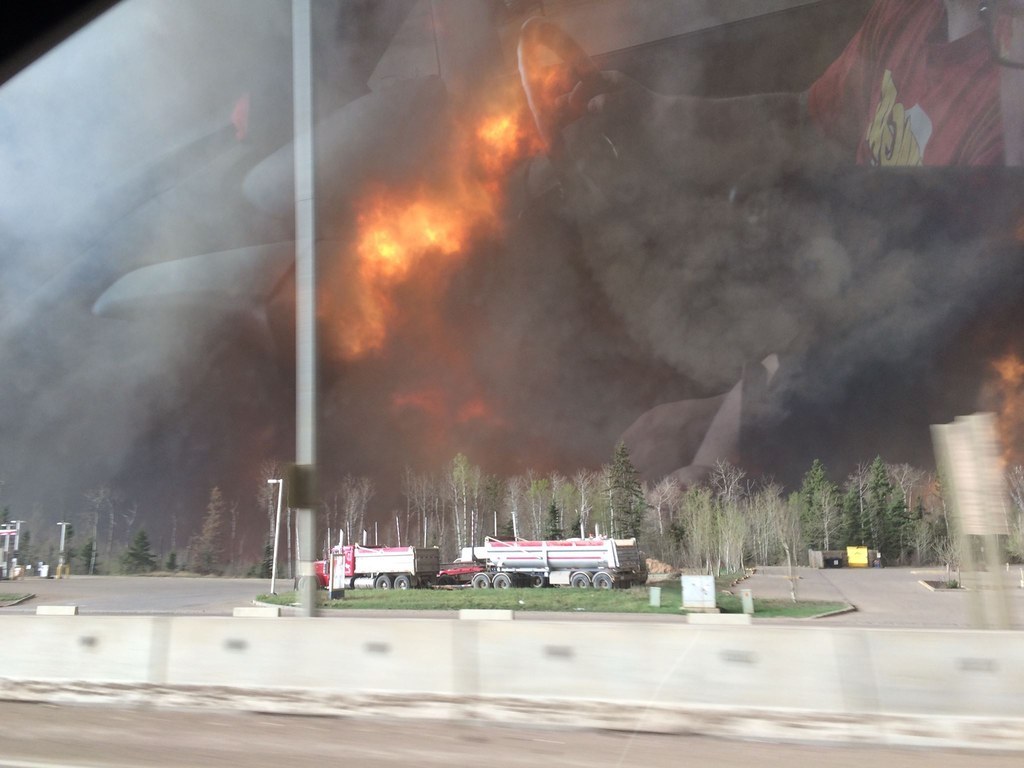 Decker, who was documenting everything along the way — not knowing whether she would ever see her friends, family, or community again — shared this heartbreaking video on her Facebook profile as she and her husband drove away from their home.
The family is recuperating in Edmonton for now, trying to come to terms with the loss. Decker said the mayor and fire chief have yet to answer specific questions about Beacon Hill, and why a mandatory evacuation order wasn't issued sooner. The neighbourhood was among the most heavily damaged, with about 70% of homes estimated to have been lost.