Justin Trudeau is in India with his family on an official visit, and he is doing the absolute most.
It looks like the whole trip might have just been an excuse to wear cool Indian clothes.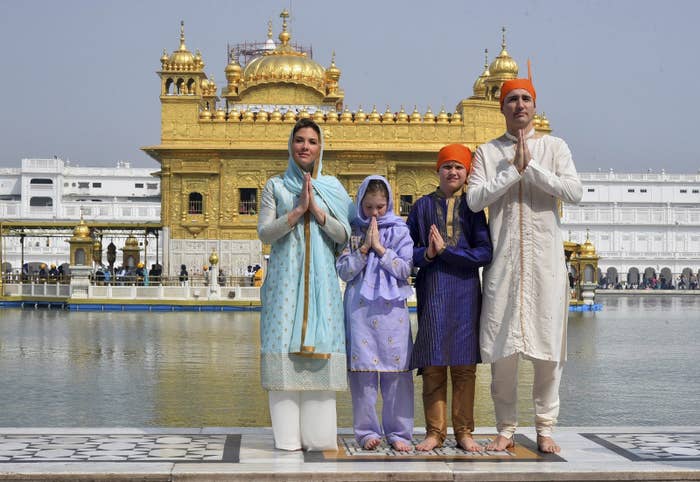 And to really, like, experience the culture. You know? Just really find yourself.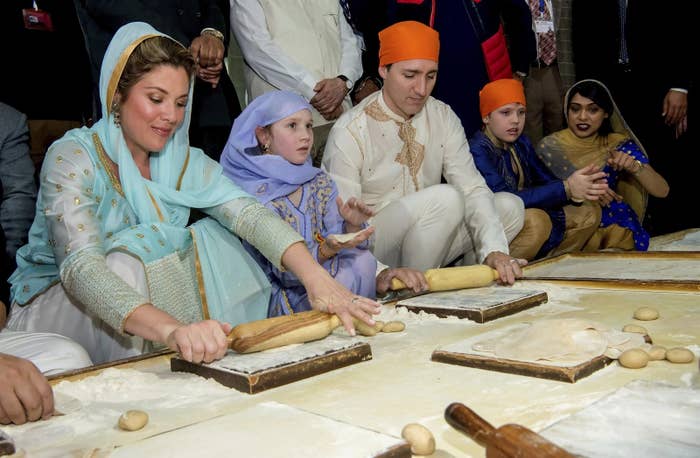 Namaste, Justin.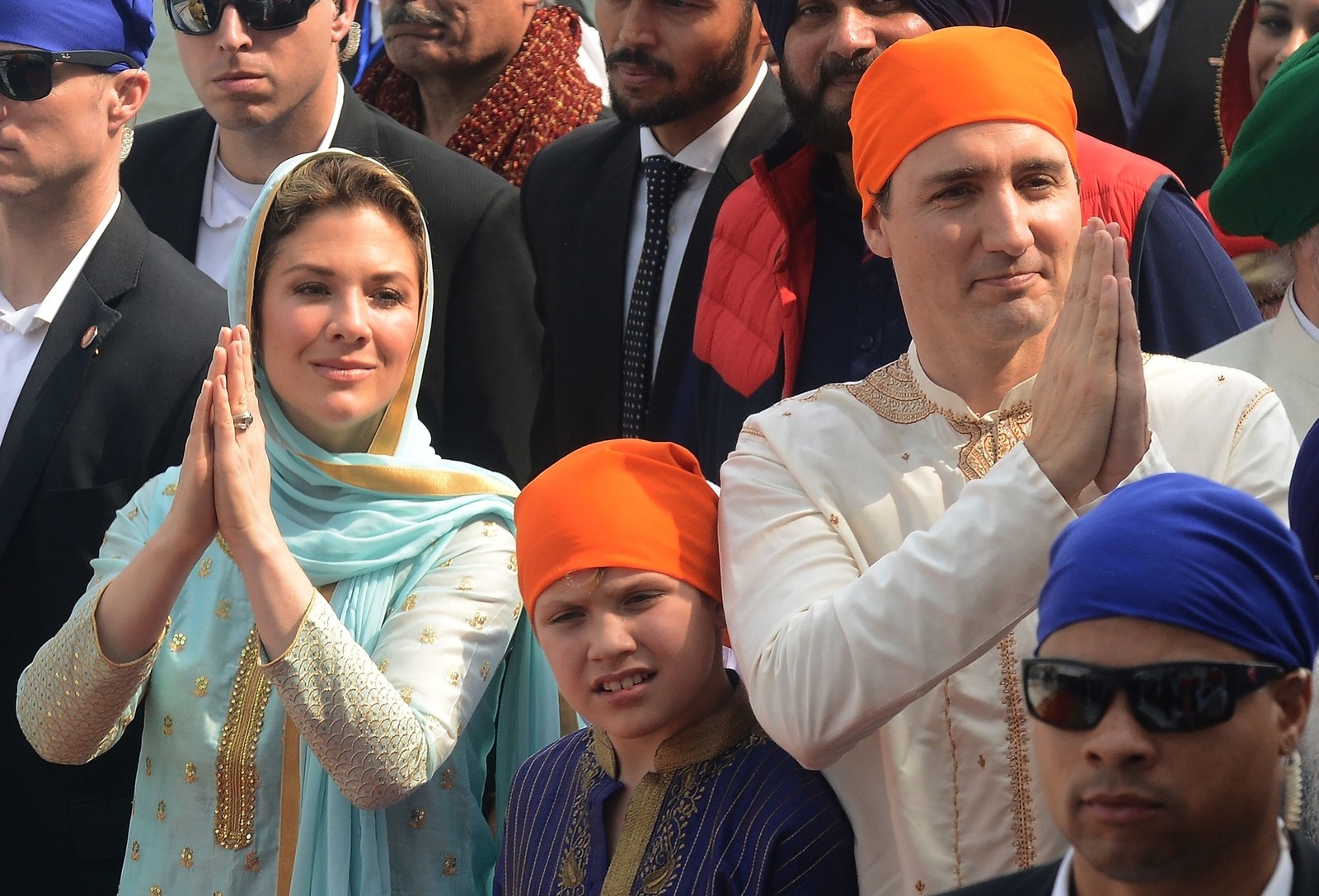 Even people in India are starting to think it's "all just a bit much."
People have also wondered why Trudeau has been dressed like he's attending his own wedding.
Here he is with Science Minister Kirsty Duncan...also dressed for a wedding.

It's starting to get weird, dude.
Pop quiz: Which of these people is a Bollywood star?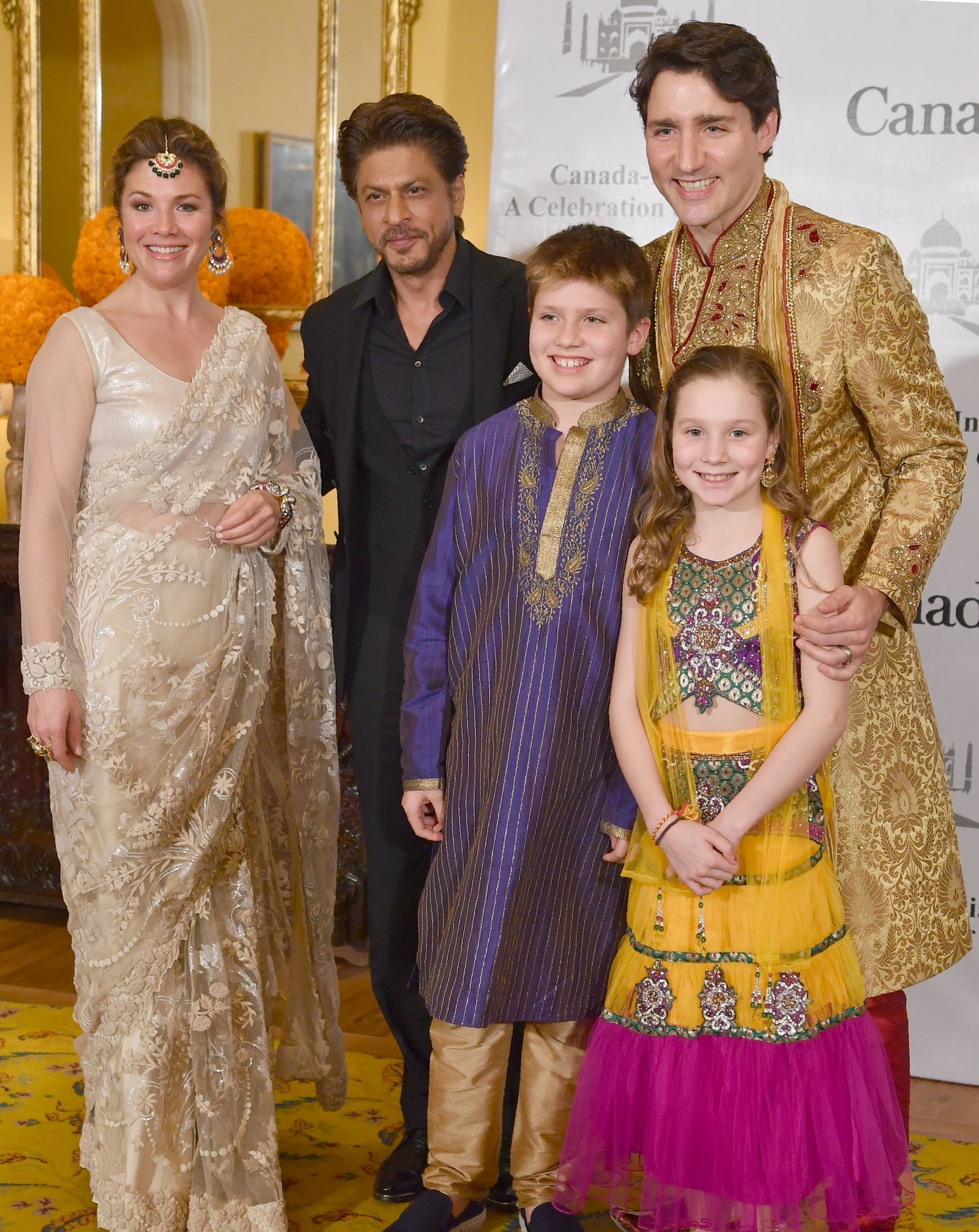 That's right — Shah Rukh Khan, the handsome fellow in the crisp black suit.

Then there was the impromptu bhangra dancing.
Which...not everyone loved.
People have been roasting the Trudeaus for their, um, cultural immersion.
Don't worry, he did tone it down eventually. Sort of.
And just when things couldn't get much worse, they did. Turns out a guy who tried to kill an Indian cabinet minister in the 1980s was invited to a formal dinner with Trudeau.
Which unnamed senior Canadian officials then tried to blame on...people within the Indian government.
It's certainly been an eventful week for the Canadian prime minister.