A lot of people in Vancouver were convinced on Friday that the Trump Tower being built had been renamed to the Trudeau Tower by some April Fool's pranksters.
This is what the construction signs actually look like.
But if the whole thing seemed too good to be true, that's because it was.
But not before a lot of people fell for it.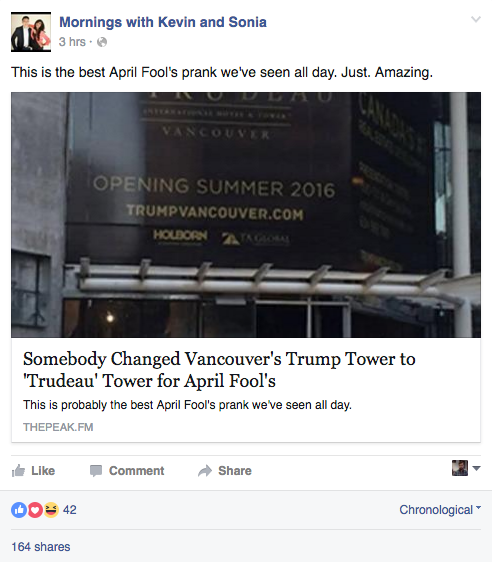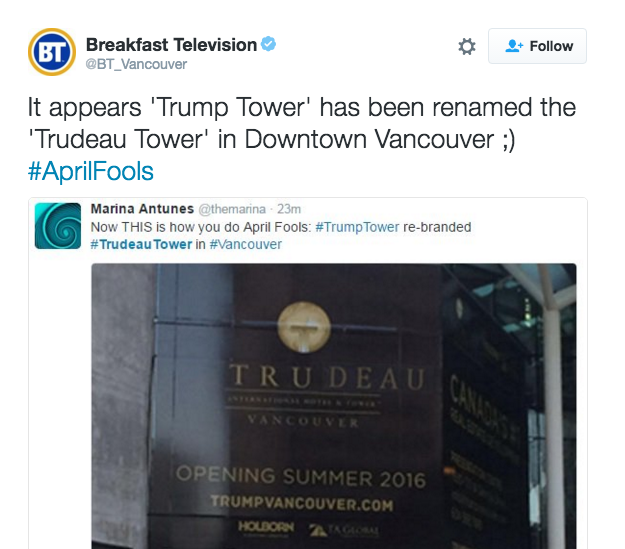 Don't believe anything. Stay woke.