A young woman in Winnipeg had her second job interview with a company abruptly cancelled because she asked about wages and benefits for the position.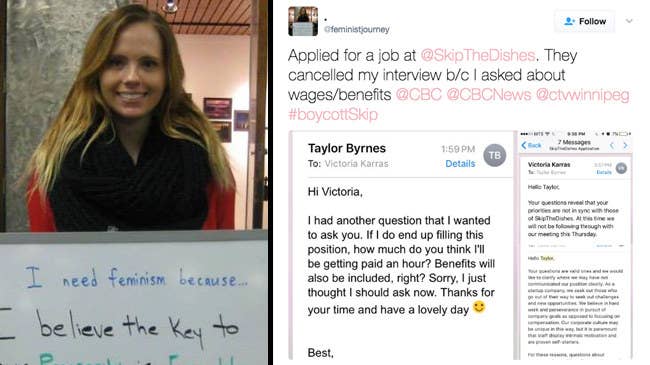 "Your questions reveal that your priorities are not in sync with those of SkipTheDishes," Byrnes was told, according to emails she shared on Twitter.
Byrnes' tweet, in which she called for a boycott of SkipTheDishes, was shared thousands of times.
A lot of people were outraged.
People still work in return for money, right?
SkipTheDishes says it has since reached out to Byrnes to apologize and to offer her that second job interview.