A Clothing Store Fired An Employee After She Had A Severe Allergic Reaction
Danielle Duperreault said her boss ignored her as she went into anaphylactic shock.
This woman says she had a severe allergic reaction at work and had to be rushed to the hospital. And in the ambulance, just as her throat was swelling shut, she received a text message telling her she'd been fired.
As Duperreault went into anaphylactic shock, she said she called a manager for help, but the manager didn't call an ambulance and seemed annoyed by the whole thing.
"She proceeded to show a tremendous amount of attitude, I did not have an epi pen on me at the time because mine was expired and I needed to get a prescription for a new one. So she told me to go look in my car then proceeded to of wander off. Meanwhile I'm getting fainty and I'm vomiting, I went out to my car and searched for one but no luck. So I go back into the store, gurgling and clutching my throat while customers and a few staff around me were freaking out and that same manager stood calmly at the computer typing away."
Duperreault wrote that she was met in the parking lot by a friend who also worked at that Urban Planet store. The friend immediately sprung into action and drove her to a clinic, where she got a shot of epinephrine. She was then taken by ambulance to a hospital.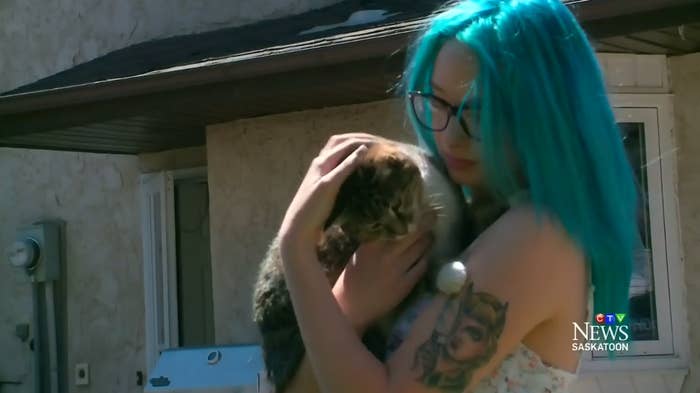 This is the text Duperreault received from her manager, telling her that she would no longer have any shifts at Urban Planet.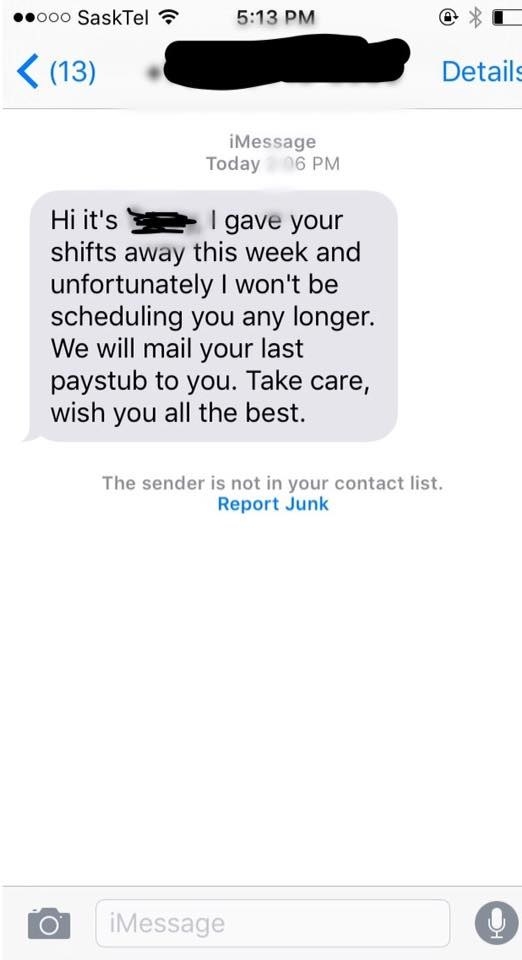 Y.M. Inc. — the parent company of Urban Planet — told BuzzFeed Canada that the CEO has personally apologized to Duperreault for what happened.
"We have thoroughly investigated this. Simply put, the actions were unacceptable," a spokesperson said.
BuzzFeed Canada could not immediately reach Duperreault for comment, but she told CBC News the company was paying her until she found a new job.
"That's more than I could've asked for," she said.
UPDATE
This post has been updated with comment from the company.