Tessa Virtue and Scott Moir's steamy performances in Pyeongchang have left a lot of people feeling kinda hot under the collar.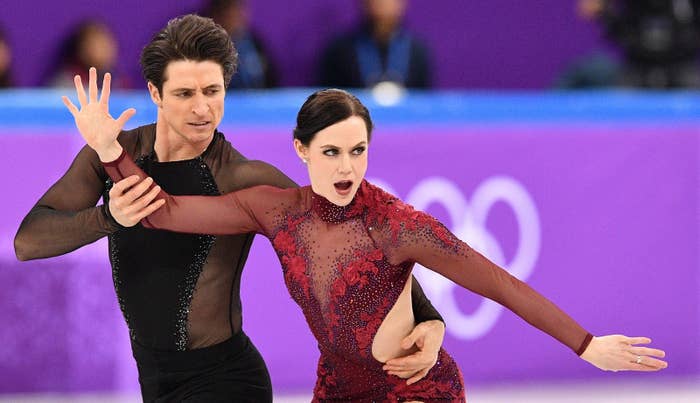 Although Tessa and Scott have long maintained that they're just friends, nobody who watches them on the ice can deny the chemistry.
It almost feels indecent to watch.
And that's after they TONED IT DOWN for the Olympics.
Tessa and Scott are goals.
The passion they bring to their dancing is leaving people in tears.
Honestly, it's a surprise the ice didn't melt.
*fans self dramatically*
And people just can't believe they're not together.
It's just not fair.
Seriously.
But really, the rest of the world is just catching up to what Canadians have been doing for years.
Literally the entire country is shipping them.
And people are really hoping for a big reveal.
Don't let us down.
Scott and Tessa forever.