A group of 30 doctors in Saskatchewan have called on the provincial government to declare a public health emergency due to an HIV epidemic.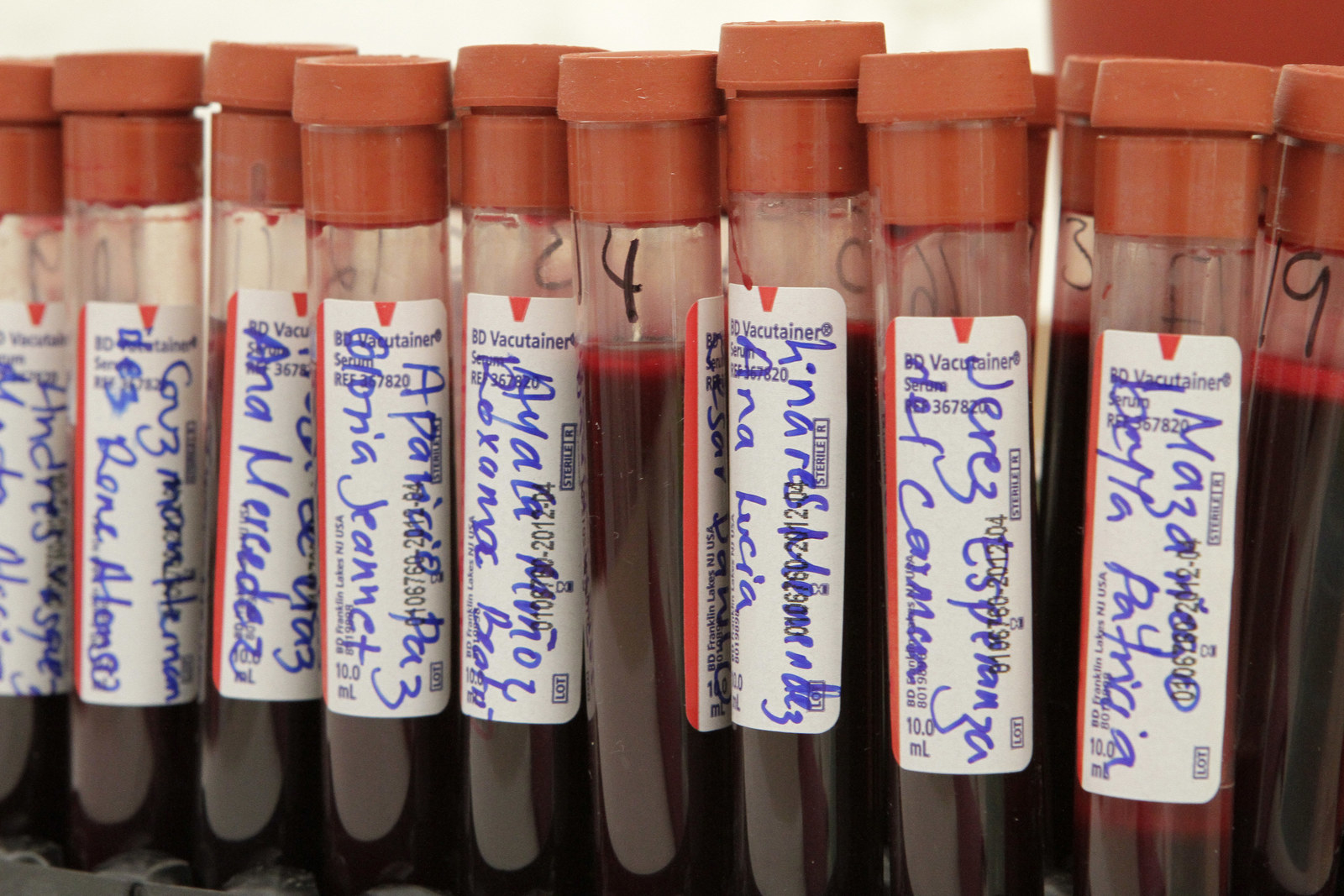 How bad is it?
Who's affected?
Pawluck said that while HIV has historically been associated with men who have sex with other men, new infections in Saskatchewan are mostly among heterosexuals and injection drug users.
The HIV epidemic is also hitting Indigenous communities especially hard, both on First Nations and off. She said there's concern among doctors that the problem will be "indigenized," and officials will be less likely to address it.
"That being said, the reality is that 70% of the new infections fall among Indigenous people," she said.
The causes, according to Pawluck, are manifold and tie into larger social issues including health education and access to medical care.
"It's not a disease of the Indigenous people of our province, but it's a disease that's hitting them hard because they've been marginalized."
What are doctors asking for?
Part of the reason the group of doctors is calling for the declaration of a public health emergency is to free up funds immediately to deal with the crisis.
They say they have a list of recommendations for the province, such as covering the full cost of expensive antiretroviral drugs to treat patients. Some Canadian provinces do cover those meds, but in Saskatchewan only some people are eligible.
The doctors also want Saskatchewan to work toward meeting the UNAIDS 90-90-90 goals. That's an ambitious plan that aims, by 2020, to:
* have 90% of all people living with HIV aware of their status
* have 90% of people who are diagnosed with HIV receiving antiretroviral treatment
* and to have 90% of people receiving antiretrovirals achieve viral suppression, or to have a viral load that is undetectable.
What is the province's response?
Dr. Denise Werker, the deputy chief medical officer for Saskatchewan, told reporters this week that declaring a public health emergency is not possible because no such power exists on the province's books. Calling a general state of emergency, such as for flooding or other natural disasters, is not under the province's health act.
"We are well aware that we have the highest rates in Canada. Everyone agrees that this is not acceptable, but this cannot be fixed overnight," Werker said.
In 2010, at the urging of the medical community, Saskatchewan put in place an HIV strategy that provided $2.5 million in annual funding for prevention, testing, and treatment. That amount was later increased to about $4 million a year, and that level of funding has continued to this day.
Werker also said that a large part of the rising HIV rate is, in fact, due to increased testing and more people who would have previously gone undiagnosed learning their status.
The province is looking forward to an "HIV mobilization event" set to take place in October, which will see 150 different stakeholders come together to draw up a plan to tackle the crisis.
Does the federal government have a role to play?
The federal government "is concerned about the rates of HIV/AIDS infection among First Nations in Saskatchewan," Health Canada told BuzzFeed News in an email.
First Nations people who are registered under the Indian Act receive health care from the federal government, instead of provincial governments, under the Non-Insured Health Benefits (NHIB) program.
The federal Minister of Health, Jane Philpott, has spoken with her provincial counterpart about the crisis.
Health Canada is also providing more money — $2.33 million in 2016-2017 — for First Nations HIV initiatives in Saskatchewan, the department said. The Public Health Agency of Canada is launching a new $26-million program in 2017 for fighting HIV and Hepatitis C, and Saskatchewan will see a big chunk of that specifically to address the HIV crisis.
Ishmael N. Daro is a reporter for BuzzFeed News and is based in Toronto. PGP fingerprint: 5A1D 9099 3497 DA4B
Contact Ishmael N. Daro at ishmael.daro@buzzfeed.com.
Got a confidential tip? Submit it here.