The Pope Met With Justin Trudeau And Took Another Glum Photo
Resting Pope Face.
The pope is at it again, folks! Canadian Prime Minister Justin Trudeau and his wife Sophie Grégoire Trudeau were at the Vatican on Monday to meet with Pope Francis, and he did not look very happy in the group photo.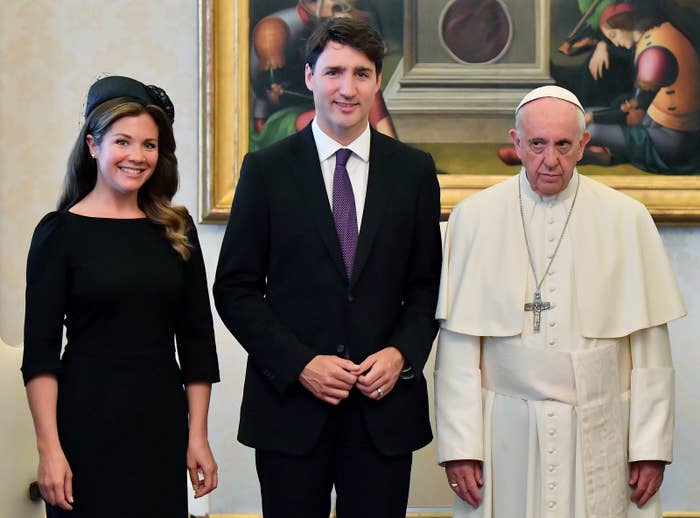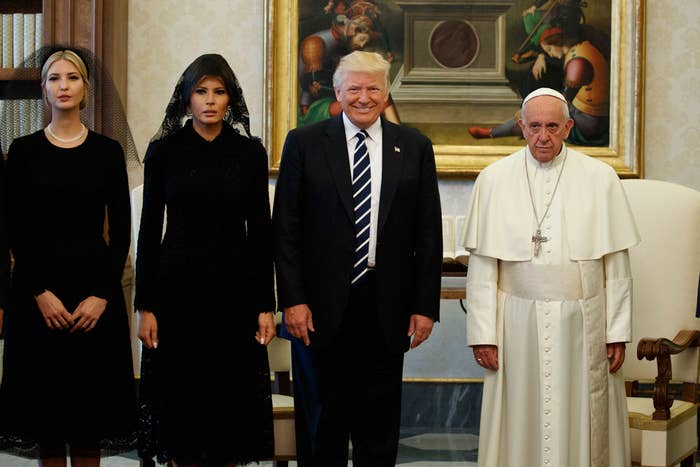 It's starting to become a pattern.
At least he's staying on brand.
It could also just be his Resting Pope Face.
Many people could relate.
And others suggested we all made too big a deal of the scowling photo he took with Trump. "Almost like it has nothing to do with politics," this person tweeted.
"Get you a Pope who can do both."
Of course, there were other photos of the pope with Trudeau in which everyone looked happier.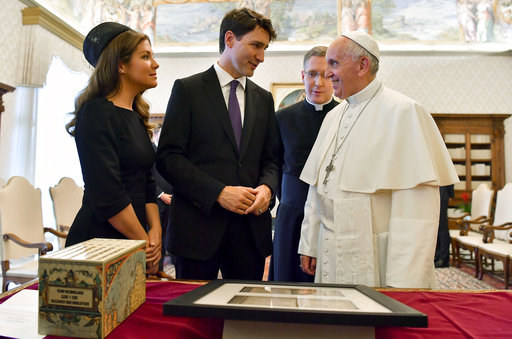 And whatever is happening in this photo...a staring contest?