Canadian Prime Minister Justin Trudeau told a woman who said "mankind" that the preferred term is "peoplekind," and now it's a whole big thing.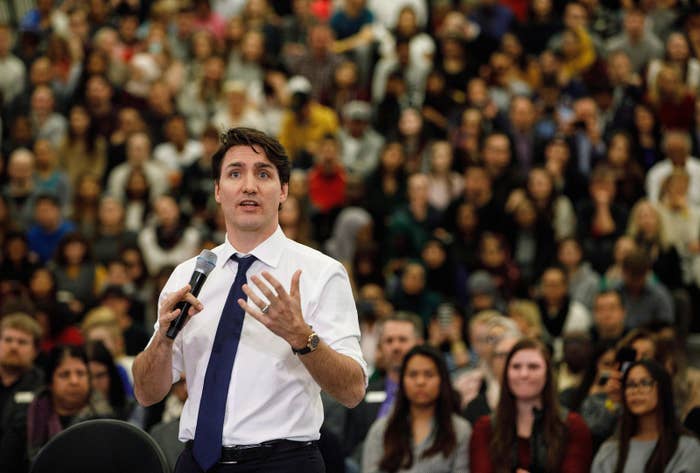 Trudeau has been holding town hall meetings across the country in recent weeks, where things have gotten quite tense at times.
At one event in BC, it took Trudeau about half an hour to answer the first audience question as protesters repeatedly heckled and interrupted him over his support for the Kinder Morgan pipeline.
In Edmonton, a questioner told Trudeau maternal love was the key to changing "the future of mankind." Trudeau interjected to say: "We like to say peoplekind, not necessarily mankind. It's more inclusive."
"We can all learn from each other," Trudeau added as the audience applauded.
The woman asking the question laughed and appeared to agree with the sentiment, but the clip has now gone viral.
People are absolutely roasting Trudeau.
And making fun of Trudeau's penchant for symbolic gestures.
Justin Trudeau, world's best feminist, strikes again.
Even Trudeau fans are a bit confused.
Also, "peoplekind" isn't really a thing people say. Surely he meant "humankind," right?

The comment could have also just been a joke.
The "peoplekind" thing even got its own Fox News segment.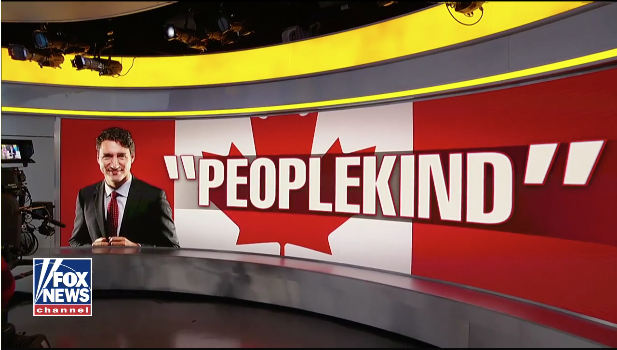 Aaaaand, now we're at the Piers-Morgan-has-some-thoughts-about-feminism stage of the scandal.
UPDATE: Trudeau said it was a bad joke!
"I made a dumb joke a few days ago that seems to have gone a little viral," Trudeau told reporters Wednesday morning.
"It played well in the room and in context. Out of context it doesn't play so well, and it's a little reminder to me that I shouldn't be making jokes even when I think they're funny."
Ishmael N. Daro is a reporter for BuzzFeed News and is based in Toronto. PGP fingerprint: 5A1D 9099 3497 DA4B
Contact Ishmael N. Daro at ishmael.daro@buzzfeed.com.
Got a confidential tip? Submit it here.