If you've been playing Pokémon Go in Toronto, you probably know that the CN Tower is also a Pokégym drawing scores of players every day.
All Pokémon Go players choose to join one of the game's three teams — Instinct, Mystic, and Valor. When a team takes over a Pokégym, it changes to that team's colour in the game.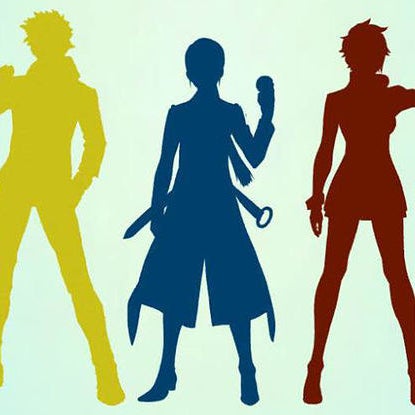 And some people think that translates to the actual tower. But despite all the Pokébattles being waged there, the lights on the CN Tower have nothing to do with which team controls the landmark. (Sorry.)
The myth that the CN Tower's lights are affected by who controls the Pokégym has been floating around for weeks, even before the game was officially released in Canada.
The French gaming site Gamoniac fell for the hoax, too. They tweeted this out to their 46,000 followers this week.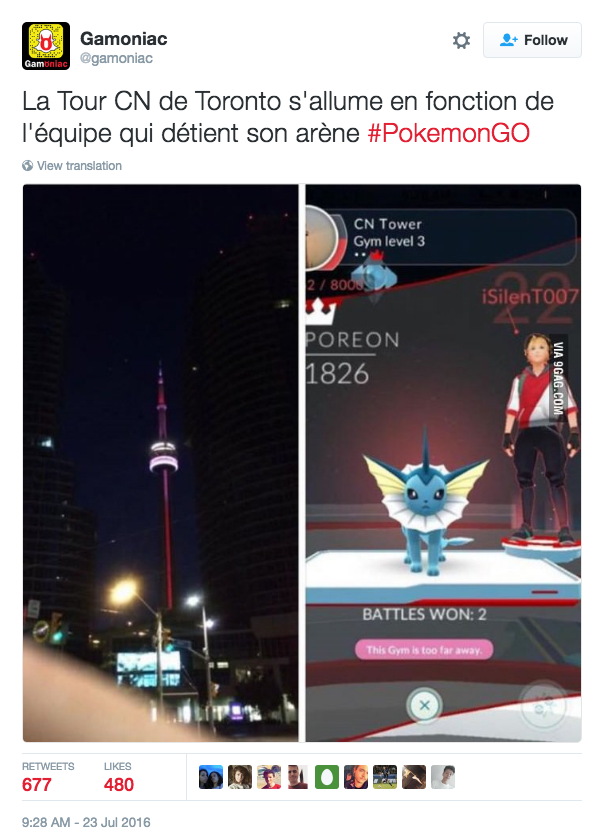 So while it's tempting to think your prowess in Pokémon Go could change the CN Tower's appearance, for now the only way to change it to your team's colour is inside the game.