A coffee business in Nova Scotia has a brilliant roadside sign, which highlights not just Canada's 150th birthday, but the fact that the country exists on Indigenous territory that is much older.
The Just Us photo has been shared more than 2,200 times since it was posted, and most of the comments are super supportive.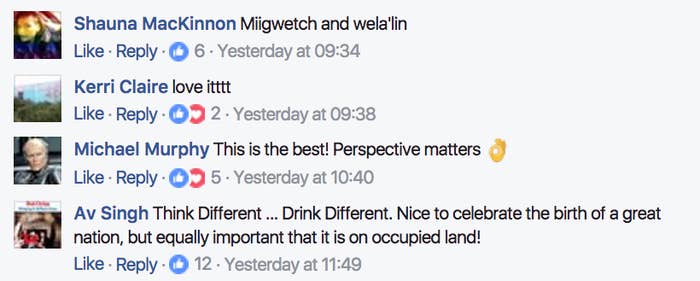 People are really liking this take on Canada 150.
"Love this sign!!"
"Settlers should be equally proud of the Indigenous history and culture that existed here for millennia. The fact that we barely acknowledge it perpetuates the injustice," Pittoello said.