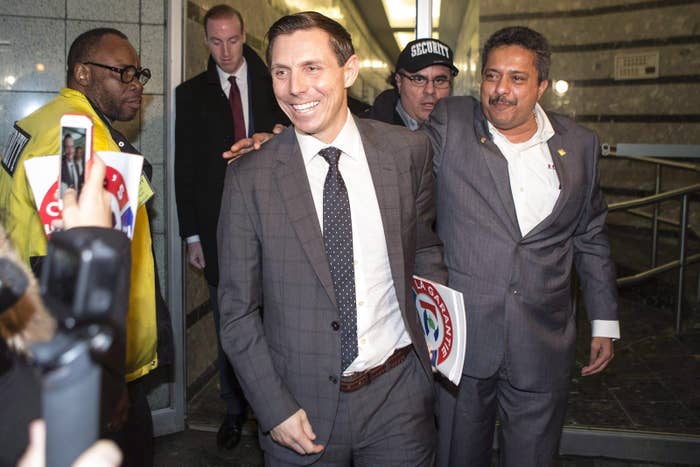 Patrick Brown, the former leader of the Ontario Progressive Conservative Party, is running to be leader again, less than a month after resigning the post over allegations of sexual misconduct.
Toronto lawyer Hartley Lefton, who chairs the party committee in charge of the leadership race rules, confirmed Brown's candidacy on Wednesday.
Brown stepped down in late January after CTV News ran a report in which two anonymous women said the politician had taken advantage of them when they were teenagers. One woman said Brown asked her to perform oral sex on him when she was inebriated. The second woman said Brown forced himself on her at his home following a party she had helped organize as a member of his staff.

Brown has maintained his innocence throughout, calling the allegations "absolute lies."
There are now five candidates vying to lead the Ontario Tories:
Brown, a former member of parliament who won the leadership of the provincial party in 2015.

Christine Elliott, who served as deputy PC leader from 2009 to 2015, and who came second to Brown in the last leadership race.

Caroline Mulroney, a former lawyer and hedge fund manager, as well as the daughter of former prime minister Brian Mulroney.
Former Toronto city councillor Doug Ford, brother of late Toronto mayor Rob Ford.
And Tanya Granic Allen, president of Parents as First Educators, a group that opposes the province's sex education curriculum.

The leadership vote will take place on March 10. The provincial election is scheduled less than three months later on June 7.