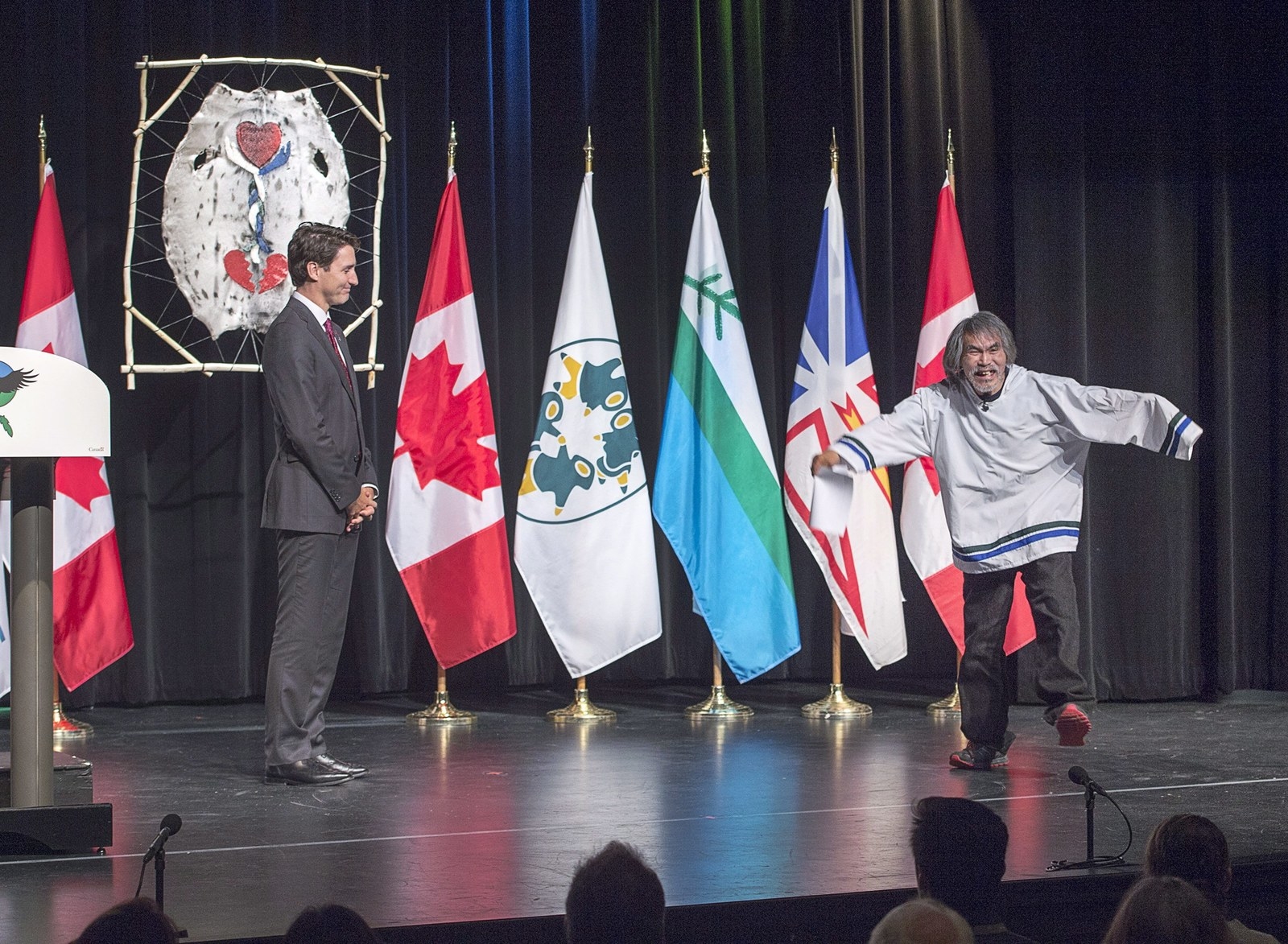 Prime Minister Justin Trudeau offered a formal apology to survivors of five residential schools in Newfoundland and Labrador, saying it's time "for Canada to acknowledge its history for what it is: flawed, imperfect, and unfinished."
The former students in the province were excluded from Canada's 2008 apology to survivors of Indian Residential Schools, delivered by then-prime minister Stephen Harper, because the federal government denied responsibility for the provincial system. Last year, the Liberal government settled a $50-million class-action lawsuit from the students, leading to Friday's apology.
"In 2008, the Government of Canada issued an official apology to the former students of Indian Residential Schools, but they failed to tell your story," a tearful Trudeau said at the apology ceremony in Happy Valley-Goose Bay. "We know that the delay has caused you greater pain and suffering."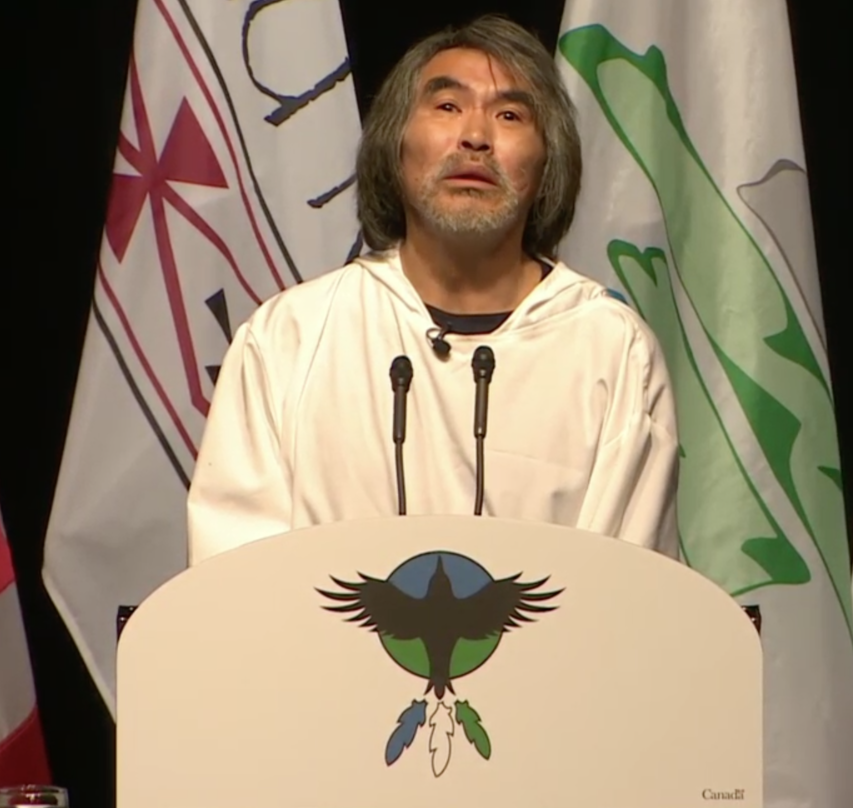 Toby Obed, who attended the North West River residential school in the 1970s, accepted the government's apology on behalf of survivors. Obed was taken from his family at age three and suffered physical and sexual abuse at the school from the time he was six years old. Obed had threatened to reject Trudeau's apology if it didn't satisfy him, but he appeared relieved as he took the stage, saying the apology could finally lead to healing.
"Because I come from a patient and forgiving culture, I think it is proper for us to accept the apology from the government of Canada," he said.
"I accept your apology on behalf of the residential school survivors, even though some of them may not want me to."
One group that rejected Trudeau's apology was the Innu Nation, whose leaders boycotted the ceremony. Grand Chief Gregory Rich told APTN that the number of Innu children living away from their families in provincial care resembles some of the abuses under residential schools.
"A lot of these kids that are outside of the communities are suffering a loss of identity, loss of culture and loss of connection to family," said Rich.

Ishmael N. Daro is a reporter for BuzzFeed News and is based in Toronto. PGP fingerprint: 5A1D 9099 3497 DA4B
Contact Ishmael N. Daro at ishmael.daro@buzzfeed.com.
Got a confidential tip? Submit it here.