Well now's your chance to own this marvelous piece of Canadian political history. The painting is up for sale on Kijiji with an asking price of $8,800.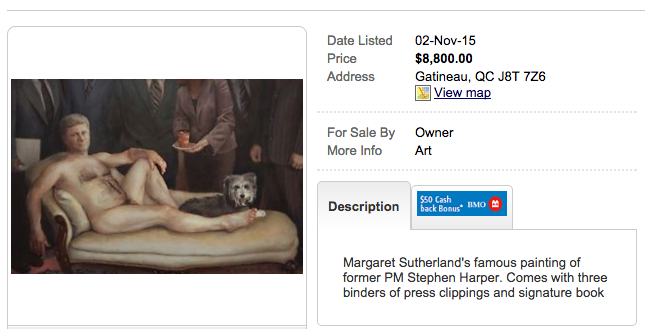 Sutherland's painting "Emperor Haute Couture" caused a huge uproar when she unveiled it in 2012. Someone in Alberta even filed a sexual harassment claim on Harper's behalf.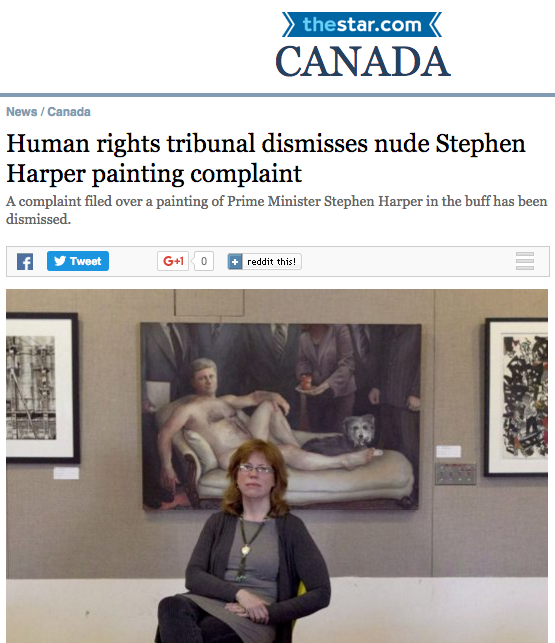 At the height of the controversy, a mysterious person bought the painting for $5,000 — and we all thought that was the last of it. But this week Danielle Potvin, a former civil servant, came forward as the buyer in an interview with the Edmonton Journal.
Potvin, who lives in Gatineau, Quebec, told BuzzFeed Canada she worried about professional consequences at the time and decided to keep quiet about her taste in art.
"They told me it would not be a good professional move to tell people I was the one who bought the painting."
She said she's comfortable revealing herself as the buyer now because she's retired from her job with the federal government. She's putting the painting up for sale to help pay for renovations on a new home.
She has already gotten several serious offers from across the country.
Potvin said she would have preferred to see "Emperor Haute Couture" end up in a museum or university to signify just how controversial and powerful the image was at one point.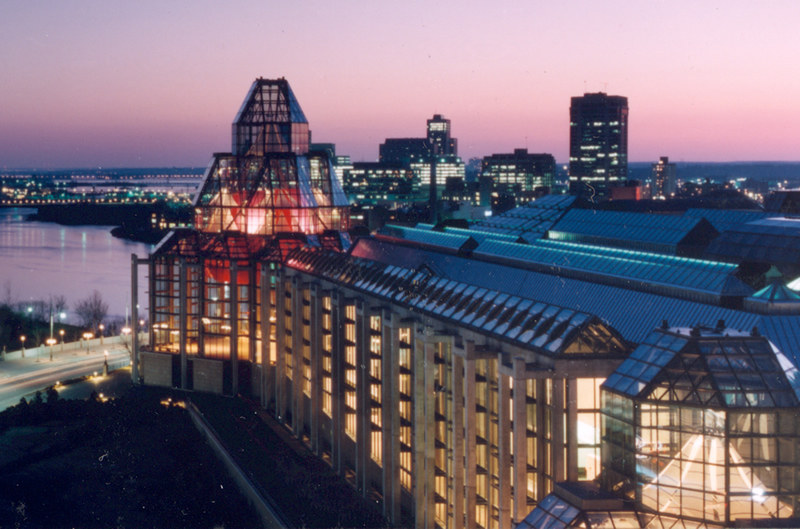 UPDATE
The painting is officially off the market! CBC News reports that Frederick Ghahramani from Vancouver shelled out $20,000 for "Emperor Haute Couture."
"I can't wait to get it out in front of as many people as possible," Ghahramani said.
"It's not about the nudity. It's a good way of capturing — and I think the artist has done an excellent job of capturing the mood of the last 10 years, where you have basically had a whole group of people in Canada … who felt silenced, whether they are government ministers down to scientists, down to public servants."
CORRECTION
The artist who gave the world this fantastic painting is of course Margaret Sutherland. An earlier version of this post included the wrong last name.
Ishmael N. Daro is a reporter for BuzzFeed News and is based in Toronto. PGP fingerprint: 5A1D 9099 3497 DA4B
Contact Ishmael N. Daro at ishmael.daro@buzzfeed.com.
Got a confidential tip? Submit it here.