This Woman's Lost Engagement Ring Turned Up 13 Years Later On A Carrot
And it still fits.
A woman in Edmonton who lost her engagement ring 13 years ago just found it again...on a carrot.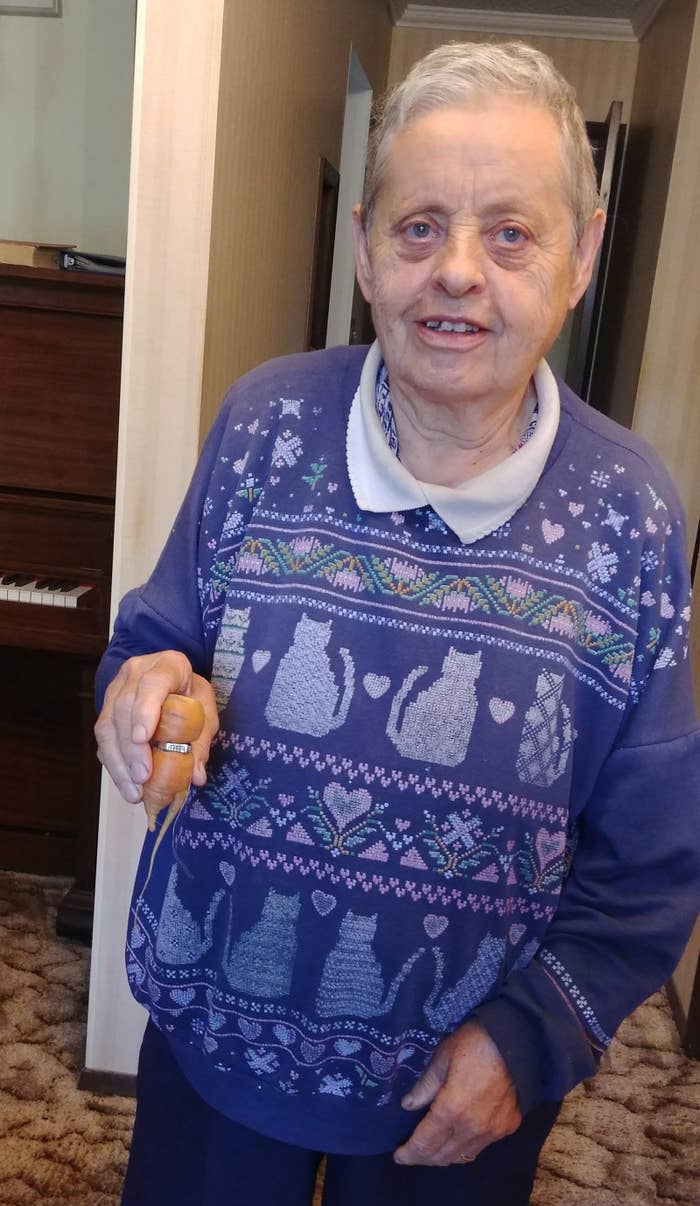 But this week the long-lost ring turned up again, wrapped around this weird-looking carrot.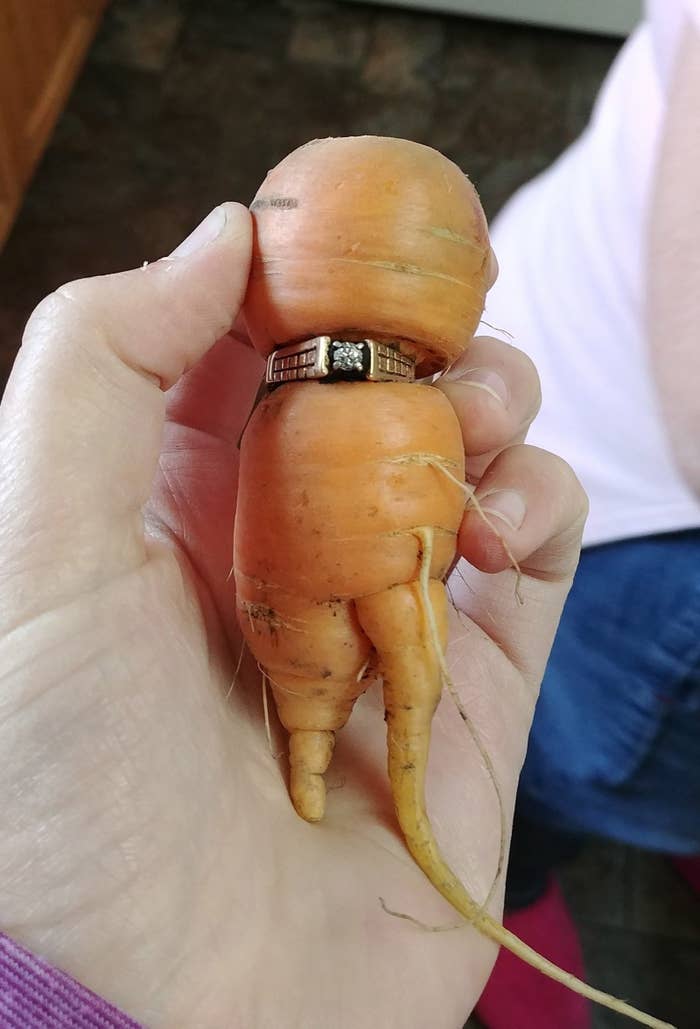 Grams, now 84, is obviously very happy she has her ring back. And the best part: it still fits.