These Two Men Tore Down A Pride Flag And Stuffed It Down A Sewer Grate
Police are looking for the men.
Two men in London, Ontario, were caught on camera tearing a Pride flag down and stuffing it into the sewer.
Surveillance footage of the incident shows two people walking past the venue when one of them decides to jump up and rip down the flag.
They initially walked away before doubling back and stuffing the flag down a nearby sewer grate.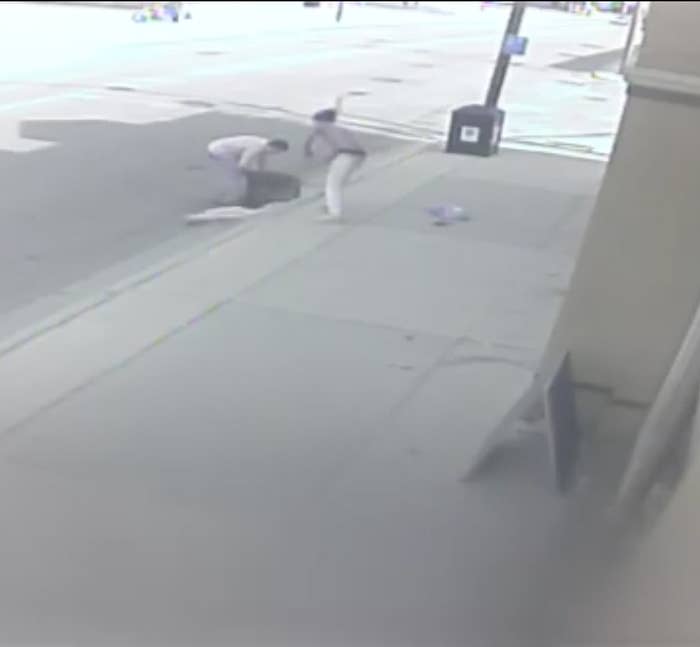 "We are extremely saddened by this act but remain resolved to provide London, Ontario a venue that welcomes all Londoners," said Aeolian Hall, which is located near the route of the city's annual Pride parade.