Police Charged This Woman After She Allegedly Attacked A Muslim Mom In A Grocery Store
The suspect pulled off the woman's hijab, police say.
Police in London, Ontario, charged the woman in this photo with assault after she allegedly attacked a Muslim woman who was grocery shopping with her 4-month-old son.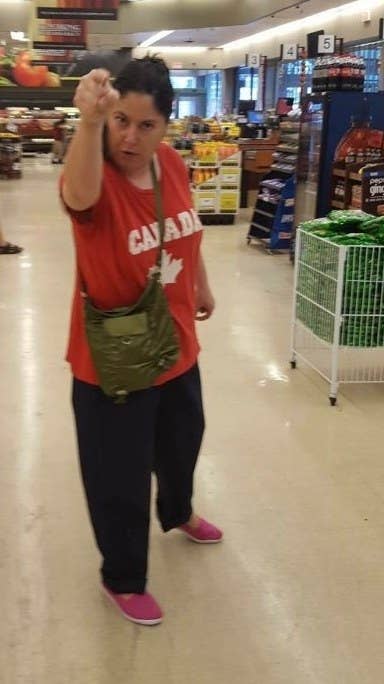 The mother said other people in the store watched, but nobody intervened to stop the assault. She said she took these photos of her attacker as she walked toward the checkout.