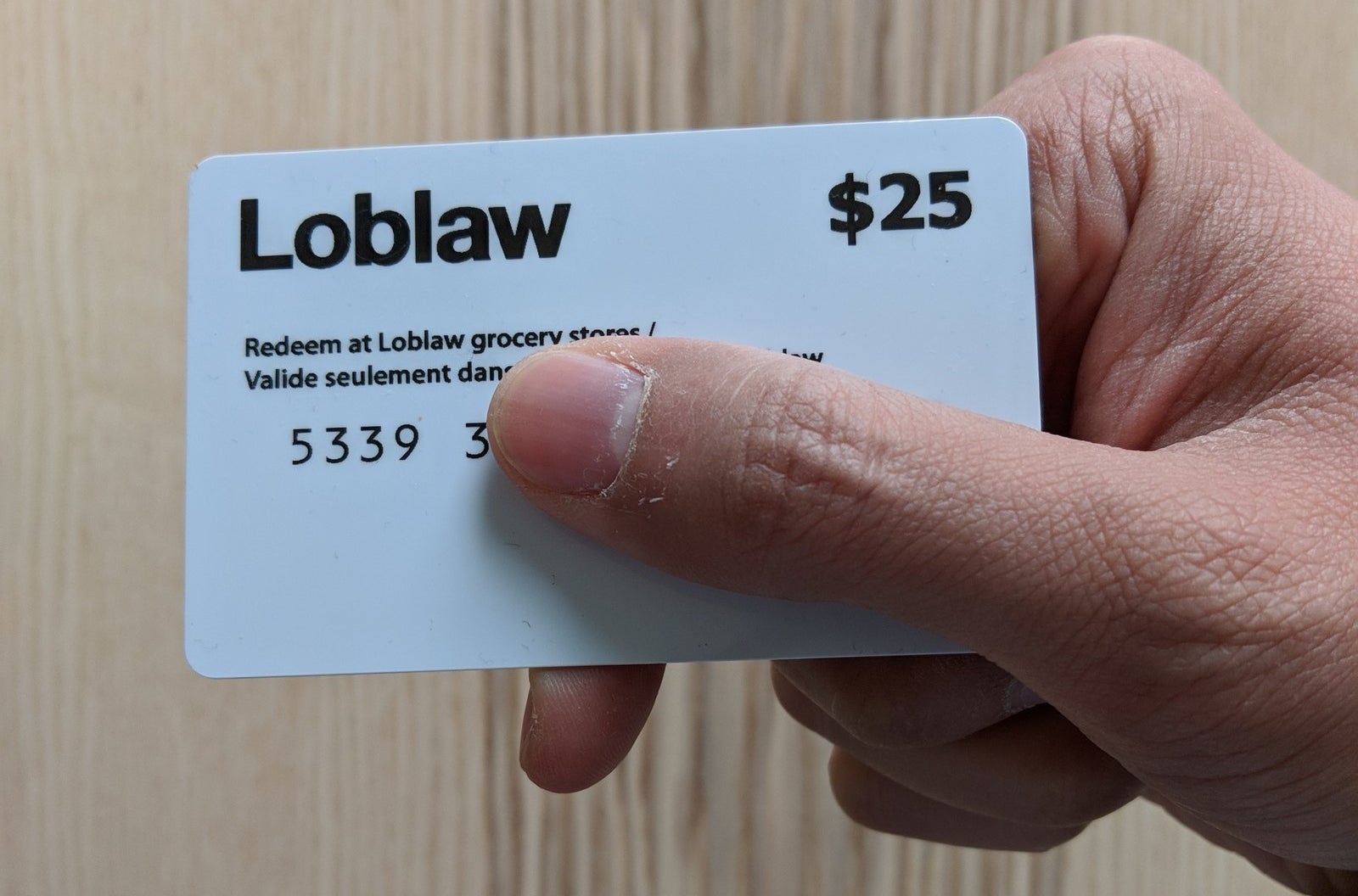 Canada's privacy watchdog is investigating why Loblaw is asking people for copies of their drivers' licenses or utility bills in order for them to collect $25 gift cards the company made available for overcharging customers on bread.
"In the wake of a formal complaint to our office, we have now opened an investigation," a spokesperson for the Office of the Privacy Commissioner of Canada told BuzzFeed News.
Loblaw is Canada's largest grocery company and owns several popular chains including Loblaws, No Frills, and Superstore. Last year, the company admitted to taking part in what it called an "industry-wide price-fixing arrangement" from 2001 to 2015 to overcharge for bread.

Loblaw escaped punishment for its role in price-fixing because it cooperated with investigators, but the company offered customers $25 gift cards they could apply for online.

Now that those gift cards are going out to households across Canada, however, some people are receiving demands for additional information, as first reported by CBC News.
People are really angry at Loblaw.
👀
And promising to boycott the company's stores.
Some even thought it was a scam.
Like, let's just remember who fucked up here.
Loblaw vice president Kevin Groh told BuzzFeed News it was asking only a "small percentage" of customers for additional information to confirm their names and addresses.
"Our plan to distribute tens of millions of dollars is a natural target for fraudsters, and we want to make sure this money is actually landing in our customers' hands," Groh said in an email.
He said the notices demanding additional ID could be triggered by a large number of gift card applications being tied to a single address, multiple requests under the same or similar names, or "irregularities" in an application such as an invalid email or street address.
Ishmael N. Daro is a reporter for BuzzFeed News and is based in Toronto. PGP fingerprint: 5A1D 9099 3497 DA4B
Contact Ishmael N. Daro at ishmael.daro@buzzfeed.com.
Got a confidential tip? Submit it here.