The Liberal Party of Canada is squeezing supporters for donations to meet a fundraising goal, and it seems like the party isn't above using some questionable sales tactics.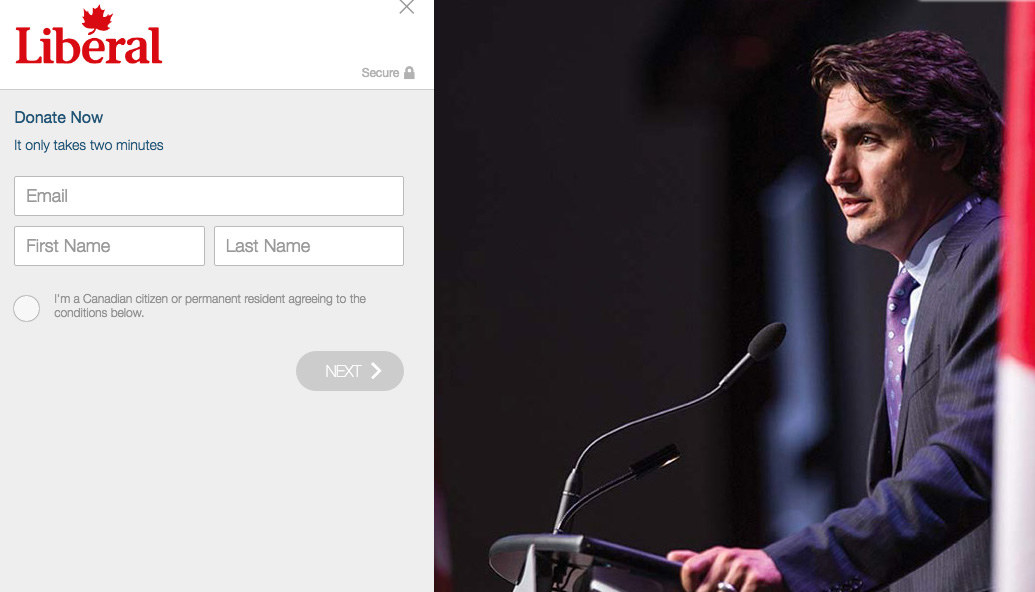 The email then claims to show a "donation dashboard" that shows "a real time feed of Canadians who are chipping in." Except that, it's clearly just an animated GIF, not a live look at donations pouring in.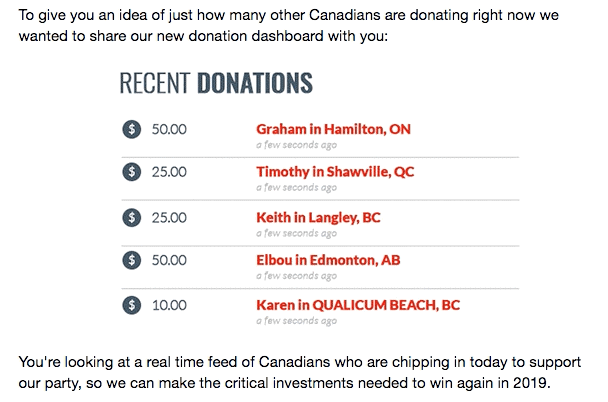 A Liberal Party spokesperson told BuzzFeed Canada the donations dashboard does in fact exist.
"The image you mention is an animation of a dashboard showing a number of real examples of small grassroots donations coming in," Braeden Caley, the party's senior director of communications, said in an email.
Caley did not respond to follow-up questions.
[H/T Sean Craig]
Ishmael N. Daro is a reporter for BuzzFeed News and is based in Toronto. PGP fingerprint: 5A1D 9099 3497 DA4B
Contact Ishmael N. Daro at ishmael.daro@buzzfeed.com.
Got a confidential tip? Submit it here.
Looks like there are no comments yet.
Be the first to comment!