People Are Roasting This MP After She Forgot To Fill In Her [Riding Name] In A Facebook Post
Julie Dzerowicz was marking the International Day Against Homophobia, Transphobia, and Biphobia,
A Liberal MP who posted about how proud she was to be part of her community forgot to fill in the name of her constituency, leaving "[riding name]" in the message instead.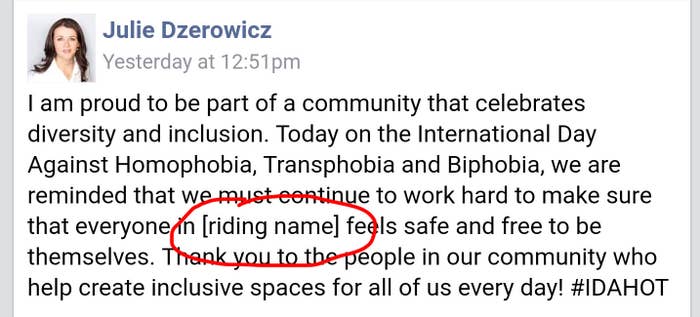 Numerous Liberal MPs shared identical messages on Facebook, each one celebrating the incredible spirit of diversity and inclusion in the riding.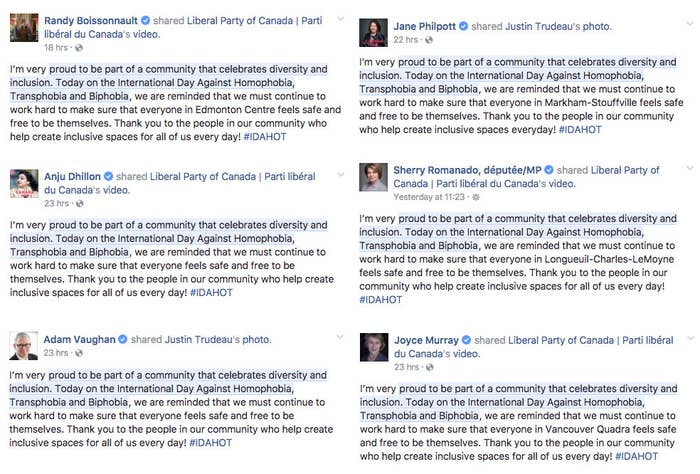 Dzerowicz, however, forgot to fill out the template and published with [riding name] still visible. And people definitely noticed.
It was an incredible self-own.
The Facebook comments soon filled with hilarious responses. "Thank you Liberal Party for standing up for people affected by [issue]," one person wrote.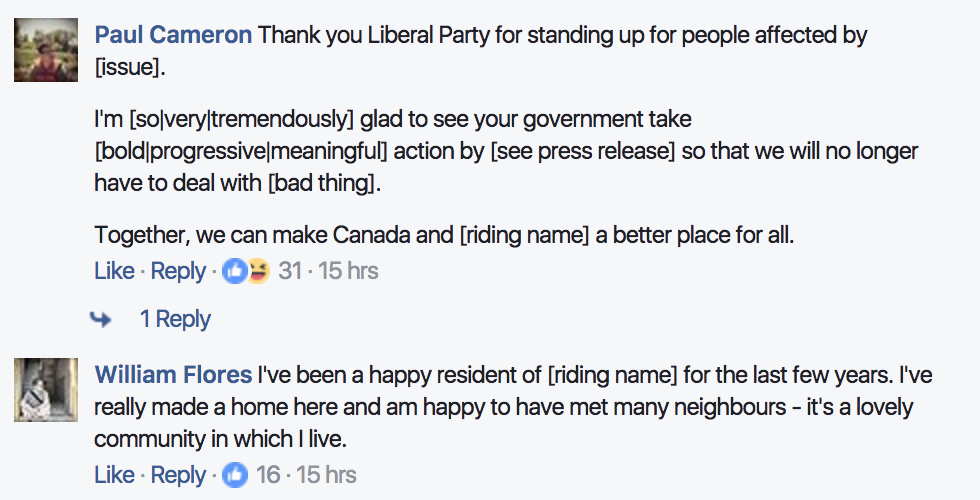 Others expressed anger over the standardized messaging, and called out the Liberal party over policies affecting the LGBTQ community.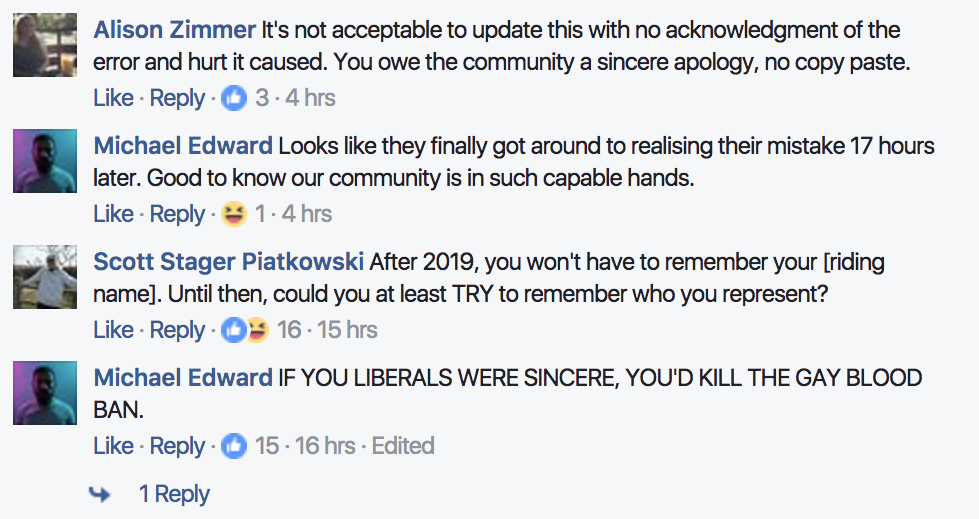 Dzerowicz filled in the riding name a day later and apologized for the error. "Failing to mention our riding name was a dishonour to the LGBTQ2 community in Davenport," she wrote.

At least one other Liberal MP, Kyle Peterson, also failed to fill in the riding name, although his mistake seems to have gone largely unnoticed.