Employees at a Vancouver-area sandwich shop discovered that offering Liam Neeson free food is a good way to get his attention.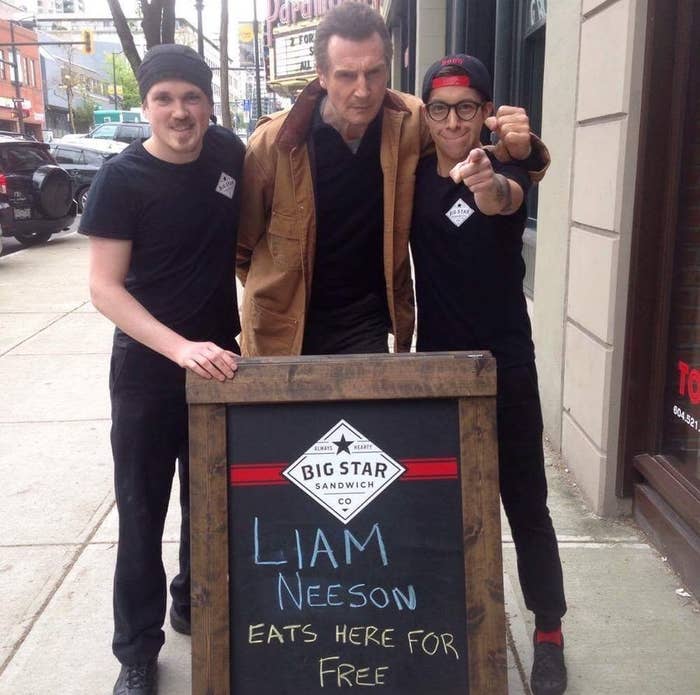 The sign read: "Liam Neeson eats here for free" and "Come in and get Taken away by our sandwiches."
"Holy f**k, it worked!" the restaurant said on its Facebook page.
Ishmael N. Daro is a reporter for BuzzFeed News and is based in Toronto. PGP fingerprint: 5A1D 9099 3497 DA4B
Contact Ishmael N. Daro at ishmael.daro@buzzfeed.com.
Got a confidential tip? Submit it here.