After two Pride crosswalks were repeatedly vandalized in Lethbridge, Alberta, these heroes took it upon themselves to stand guard the night before the city's Pride parade to make sure nobody fucked with them again.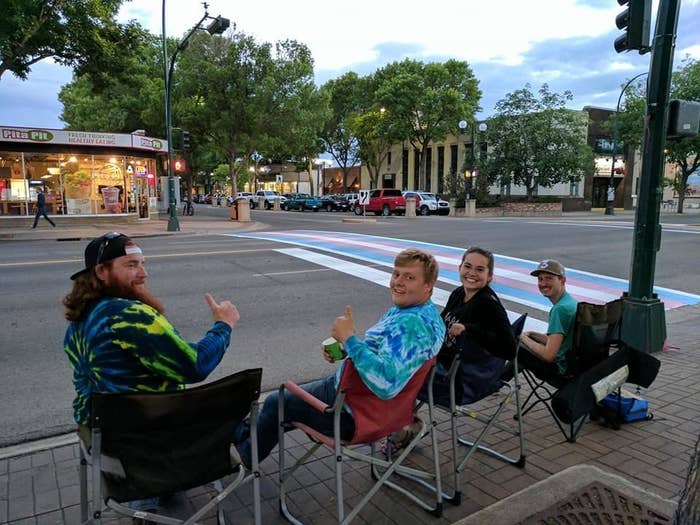 Just weeks earlier, the crosswalks painted in the colours of the pride and trans flags were intentionally damaged with skid marks.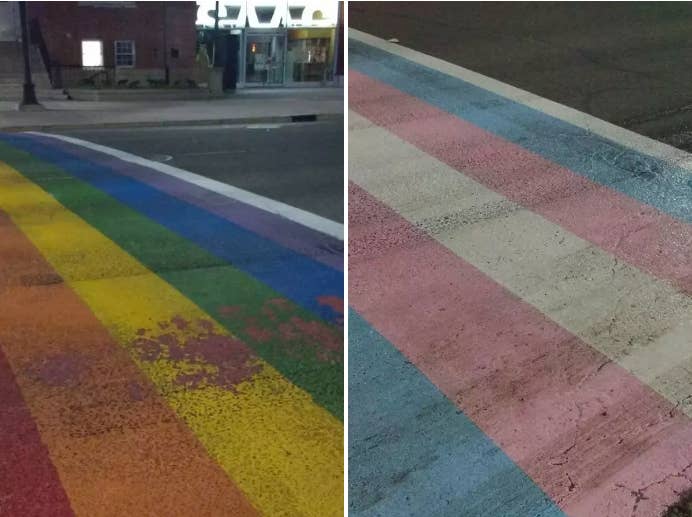 After that, someone threw black paint across the rainbow crosswalk.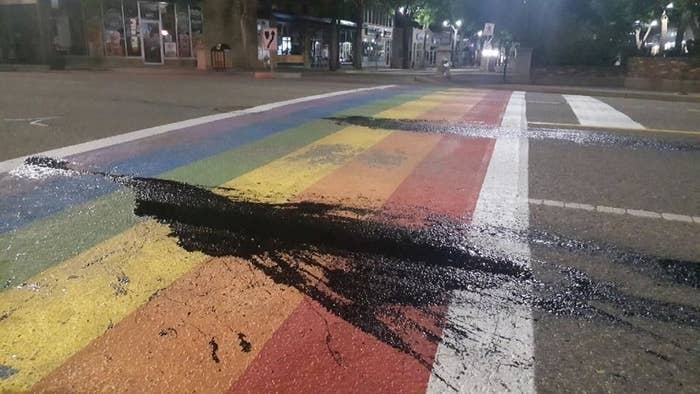 According to Lethbridge News Now, most of the crosswalk guardians are athletes from the University of Lethbridge.
Morrison, who tweeted his appreciation for the athletes, said the whole thing was very emotional for him. "I'm so happy I saw it," he said.
CORRECTION
The crosswalk was defaced with paint a few days after skid marks were found on the pride and trans crosswalks. An earlier version of this post had the order of the incidents reversed.