A Mexican restaurant in Toronto has pissed people off after making a joke about Donald Trump's boasts of groping women.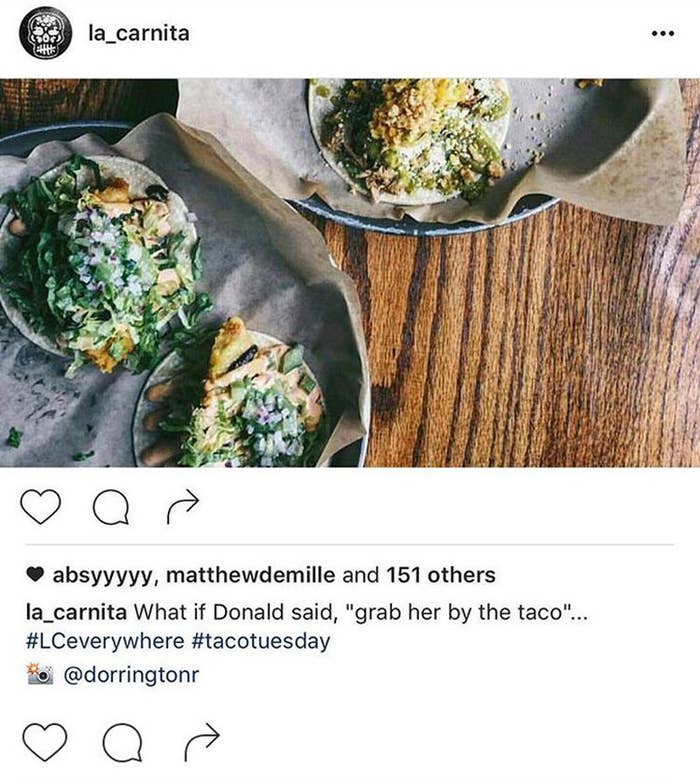 People were quick to call out the restaurant online.
The joke "trivialized and made fun of sexual assault," some customers said.
Jen Agg, a restaurant owner who brought the La Carnita post to wider attention, said the taco joke reflected a larger problem of sexism in the industry.
La Carnita has previously been accused of promoting harmful messages, such as these signs that show a man peering over a bathroom stall.
Richmond posted a full apology on Facebook, taking responsibility and promising to do better.