A viral story about a Japanese man who died after being crushed by his massive porn collection is total BS.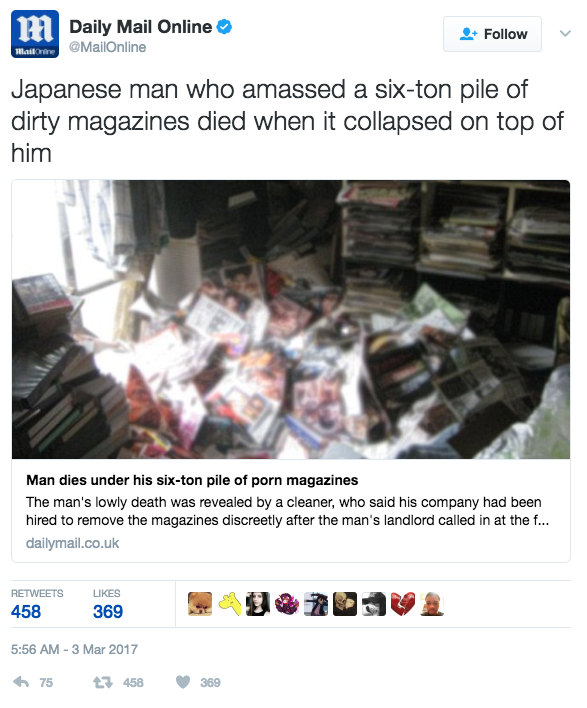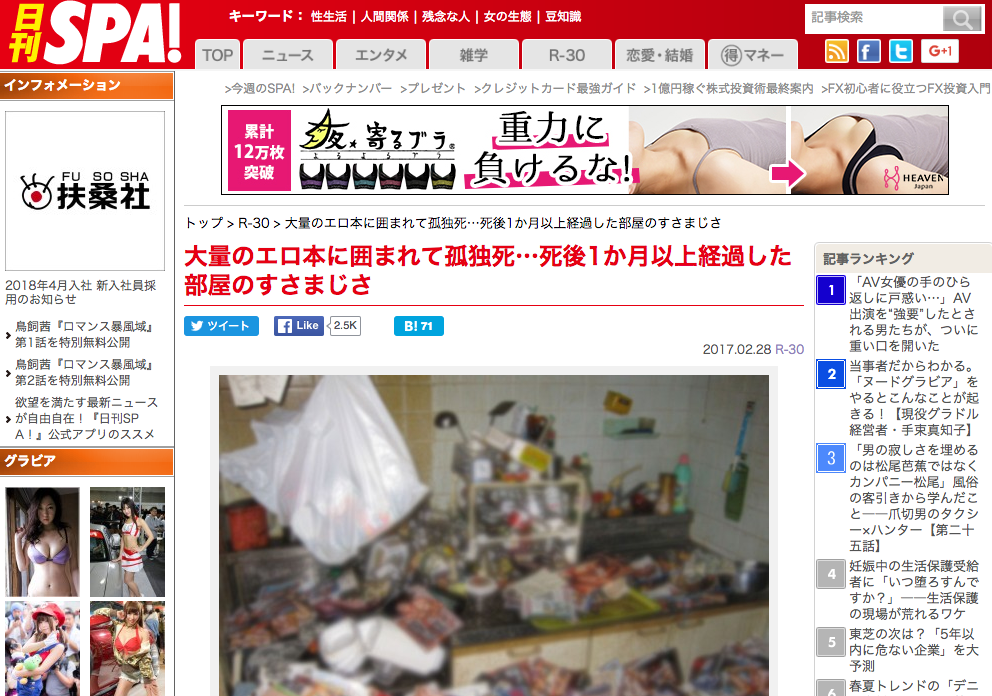 The story went viral and was picked up by news sources around the world.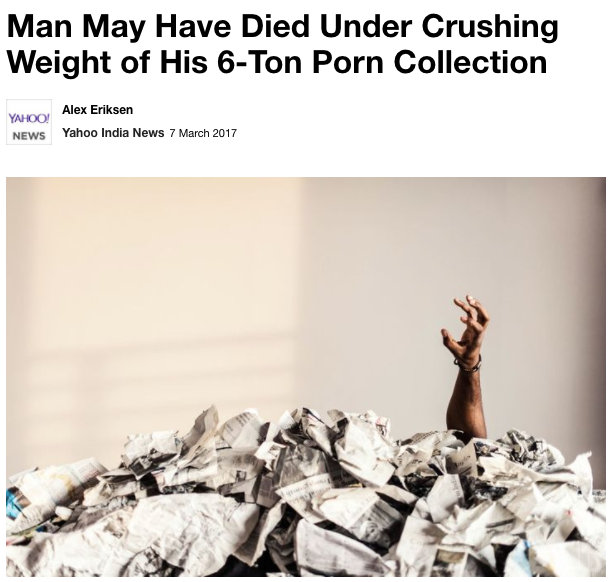 Ishmael N. Daro is a reporter for BuzzFeed News and is based in Toronto. PGP fingerprint: 5A1D 9099 3497 DA4B
Contact Ishmael N. Daro at ishmael.daro@buzzfeed.com.
Got a confidential tip? Submit it here.