Friends, family, and fans held a beautiful memorial for a legendary movie usher in Toronto, who died Jan. 3 after working at the Morningside theatre in Scarborough for decades.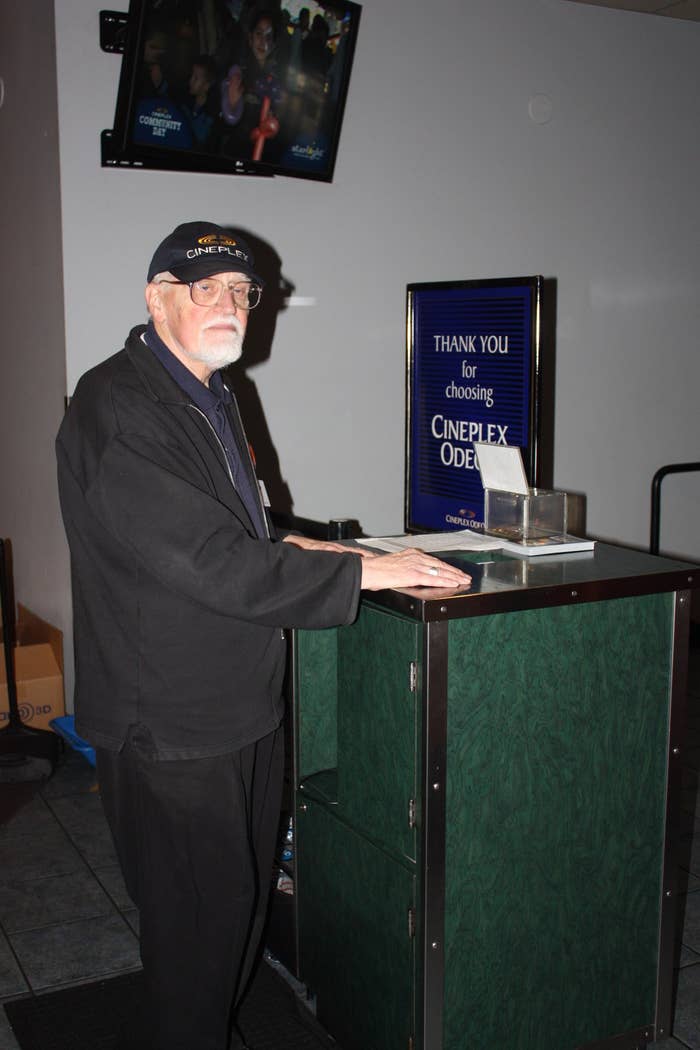 A visitation, followed by a funeral service, were held at the theatre where Loader could be found ripping tickets for more than half a century.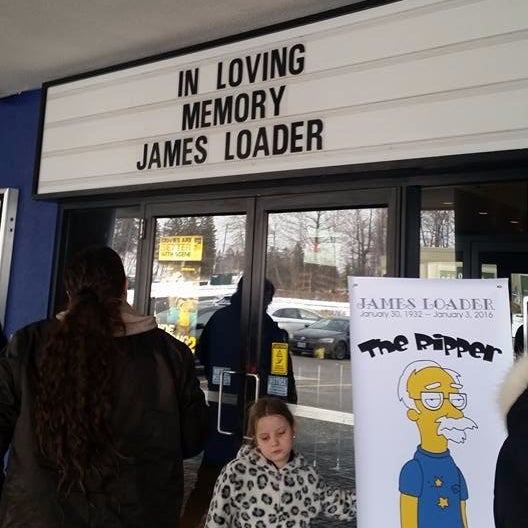 Special movie tickets created for the event billed it as a celebration of Loader's life. It also listed his children and grandchildren, as well as his wife Oriole.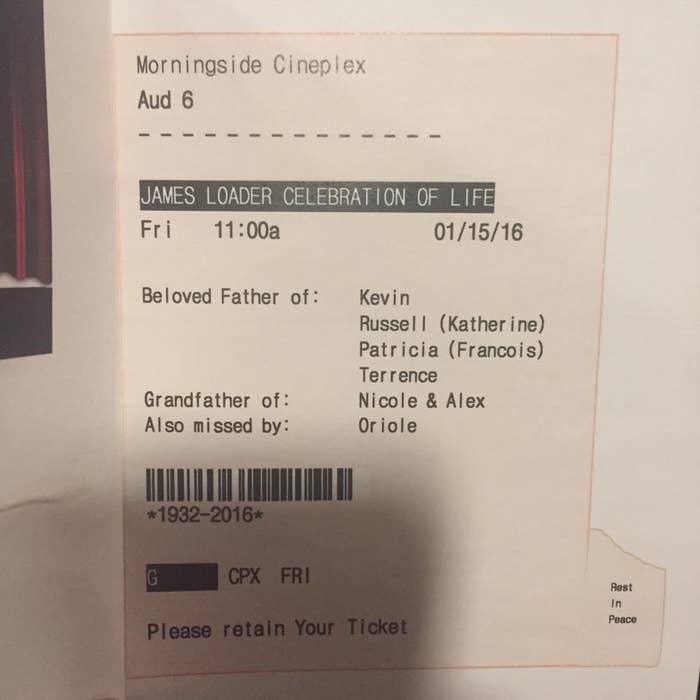 Since Loader's death, people have been sharing memories of their favourite ticket ripper on a Facebook group devoted to him.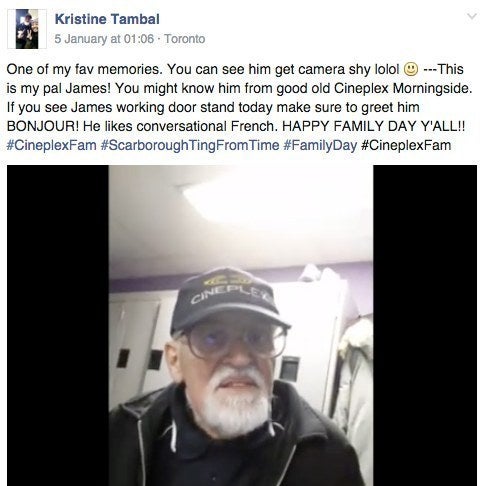 The group was started in 2007 as a half-joking tribute to a local celebrity, but over time it gained more than 2,000 members.
Fans also pitched in more than $4,000 to help cover funeral costs.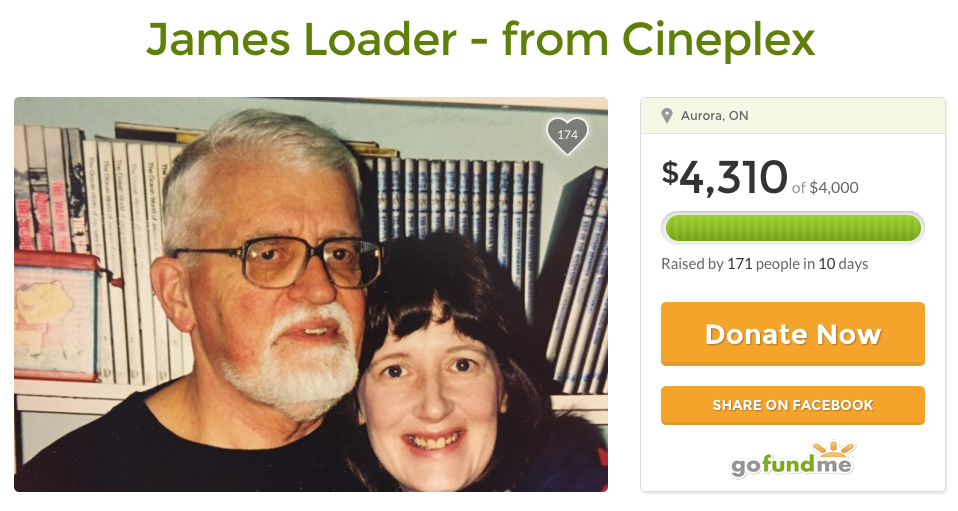 Cineplex told BuzzFeed Canada the company plans to build a permanent podium at the Morningside theatre in honour of Loader's long career and the many lives he touched.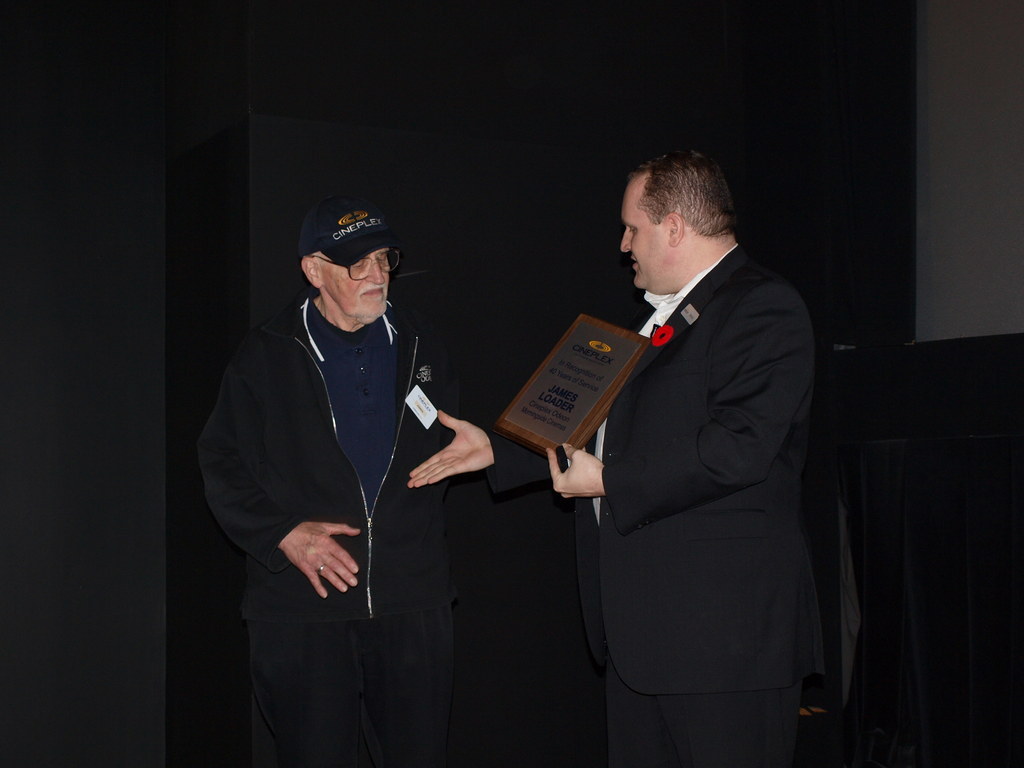 R.I.P.