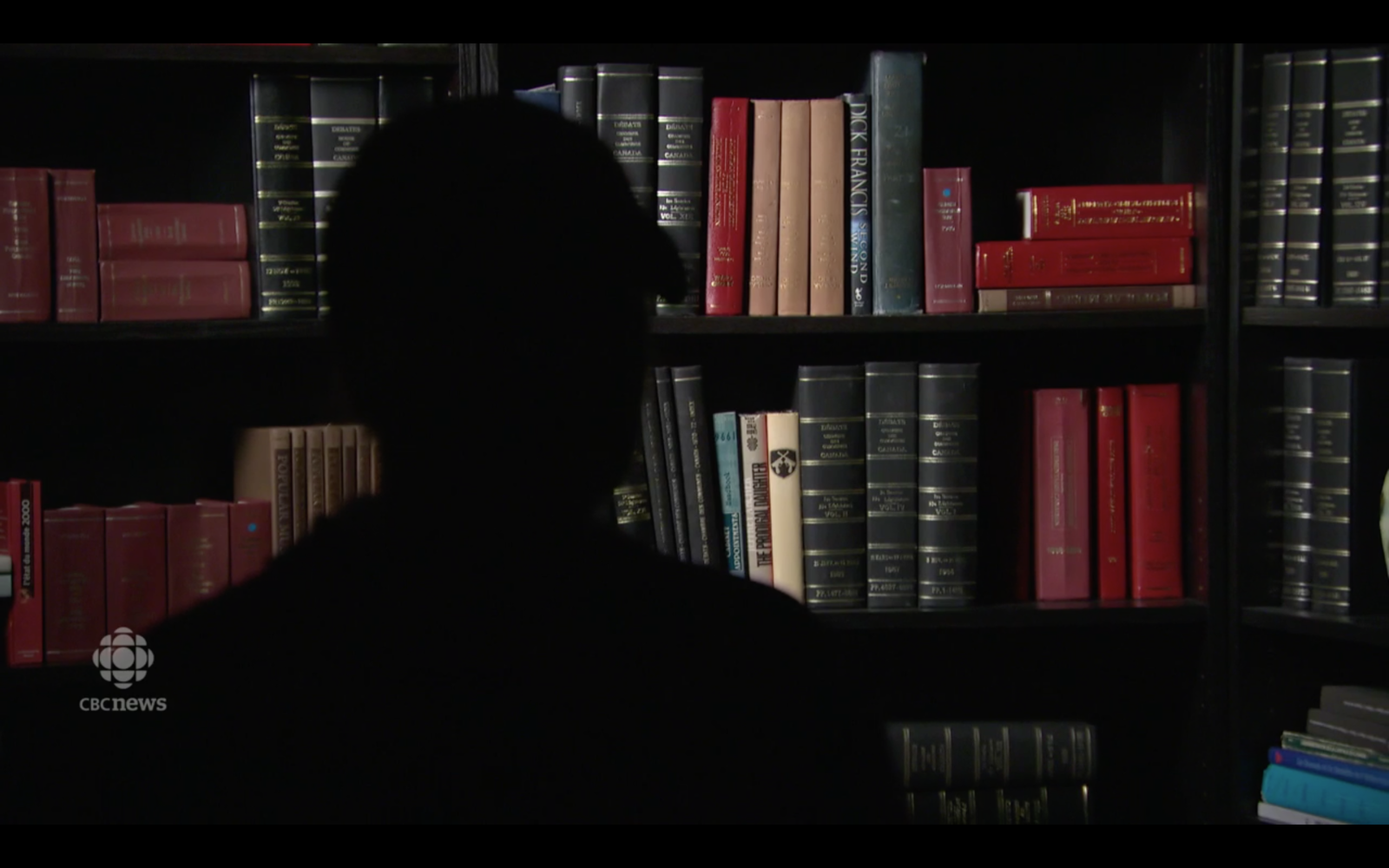 The woman who said Hedley frontman Jacob Hoggard raped her says she has been "shocked" by the reaction from many fans who continue to support the singer.
"I think their diehard fans will never change their minds," the 24-year-old Ottawa woman told BuzzFeed News.
The woman's allegations were reported last month by CBC News. She said Hoggard raped her several times on Nov. 22, 2016, in a Toronto hotel room, both vaginally and anally. She said she had agreed to the meeting expecting to have sex, but that Hoggard violated her boundaries and forced her to have degrading and violent sex against her will.
"He knows I said no. I said stop," the woman told CBC News. Hoggard's lawyer told CBC the encounter was entirely consensual.

The woman, who asked not to be named for fear of retaliation and harassment, told BuzzFeed News she had only ever spoken about the alleged assault to close friends. She said she only came forward with her story to support other young women who had accused Hoggard of sexual misconduct, mostly anonymously on Twitter.
"Since all these other girls were coming forward with their stories I felt like maybe I should, and maybe if I came forward then other people would too," she said.

Some of Canada's largest radio networks have taken Hedley music off the air, and the band was dropped from performing at this year's Juno Awards. Despite those setbacks, as well as losing its management team and opening acts, the band has kept touring.
Meanwhile, on social media, many fans have continued to firmly support the band and attack the women who have said Hoggard abused them.
She's disappointed by that reaction, especially since she expected more people to be willing to believe her in light of the #MeToo movement that has swept other parts of the entertainment industry. Although she has deleted all social media accounts that were tied to her real identity, she said she still uses the platforms.

"I'm still shocked," the woman said. "I still see things and it shocks me, the lack of empathy people have."

Many of the messages accuse her and other women of making false accusations against Hoggard, blame the women for putting herself in vulnerable positions, or worse.
"It's a little bit scary, especially since I've seen girls tweet how they wish that they were raped instead, or that if it happened to them they'd be so happy," she said. "That's the worst for me, because I wouldn't wish that on anyone."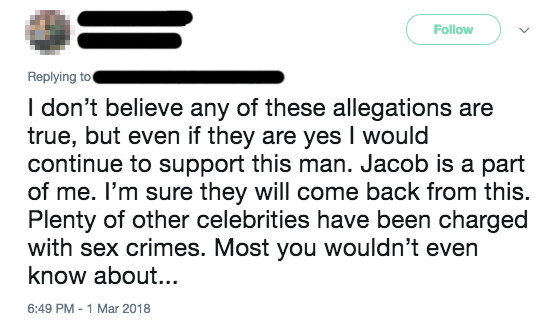 She said she knows many Hedley fans are quite young and may not grasp the gravity of the allegations against Hoggard, but she said older fans should know better.
"The worst for me is all the women with children, and the fact they're still taking their children to these concerts, and that they're holding signs that say 'We stand with Hedley.' Those signs are directly correlated to rape allegations," she said. "They're holding signs in solidarity with my rapist."

In late February, Hedley released a statement apologizing for previous behaviour and announcing an indefinite hiatus for the band following its current tour.

In a separate statement, Hoggard said that although he had "objectified women," he "never engaged in non-consensual sexual behaviour."

The Ottawa woman said breaking up the band was never her goal, just to share her story and start a conversation about the importance of consent. She said she wants skeptical Hedley fans to realize how their response to sexual assault allegations is contributing to rape culture, and how it will make it more difficult for people to report assaults in the future.

"This isn't a targeted attack, and that's what these fans seem to think — that I'm trying to ruin their band or other women are trying to ruin their band," she said. "We're just trying to hold them accountable for their actions."
Ishmael N. Daro is a reporter for BuzzFeed News and is based in Toronto. PGP fingerprint: 5A1D 9099 3497 DA4B
Contact Ishmael N. Daro at ishmael.daro@buzzfeed.com.
Got a confidential tip? Submit it here.
Looks like there are no comments yet.
Be the first to comment!