A viral video from the website SourceFed claims to show that Google's Autocomplete feature hides negative suggestions related to Clinton without doing the same for Donald Trump or Bernie Sanders.
SourceFed's video racked up more than 12 million views in less than a day and it has been shared hundreds of thousands of times.
But Google says the accusations of bias are false. "Google Autocomplete does not favor any candidate or cause," a company spokesperson told BuzzFeed News via email. "Claims to the contrary simply misunderstand how Autocomplete works."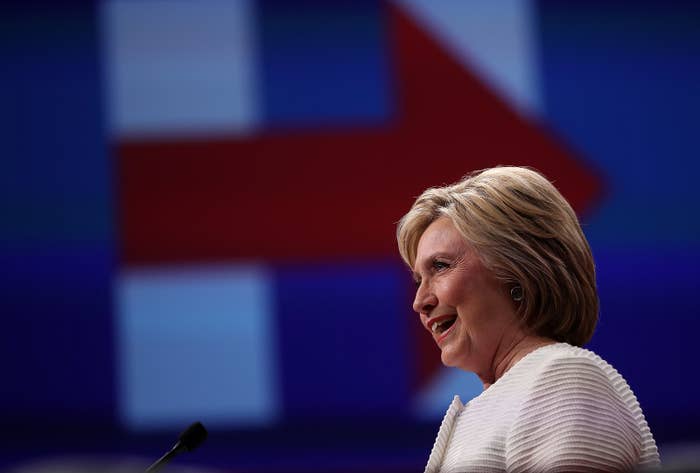 One of SourceFed's claims of bias is that while Google hides negative searches for Clinton, it shows them for other candidates. They used a search for "Donald Trump racism" as an example. But BuzzFeed News was easily able to replicate negative predictions about racism for both candidates.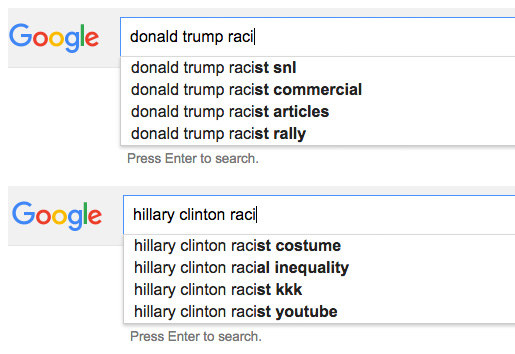 A top Google engineer currently on leave from the company took SourceFed to task in a series of tweets on Friday. The claims in the video are "simply false," Matt Cutts tweeted.
Cutts also seemed to suggest that SourceFed had cherry-picked its examples. For example, changing the search from "Hillary Clinton in" to "Hillary in" does in fact bring up "indictment" as an auto-complete option.
SourceFed did not reply to a BuzzFeed News request for more information.