The University of Calgary just gave an honorary degree to a guide dog for being a very good boy. While Tiana Knight got a Juris Doctor degree, her furry pal walked away with a "Juris Dogtor."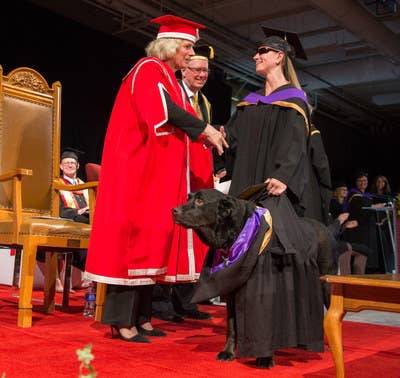 Cashmere even had a doggy graduation gown.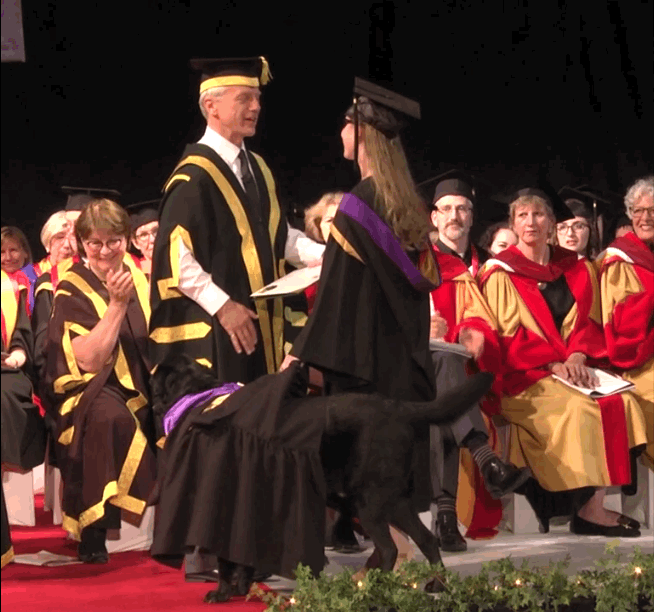 Knight has already secured an articling position at a Calgary law firm. Cashmere will be along for the ride.