It Took 9 Epic Hours To Get This Truck Out Of A Frozen Lake
"You kind of make it up as you go, depending on what the ice does."
A towing crew in Saskatchewan worked an entire day to free this truck from a lake after it fell through and froze in place.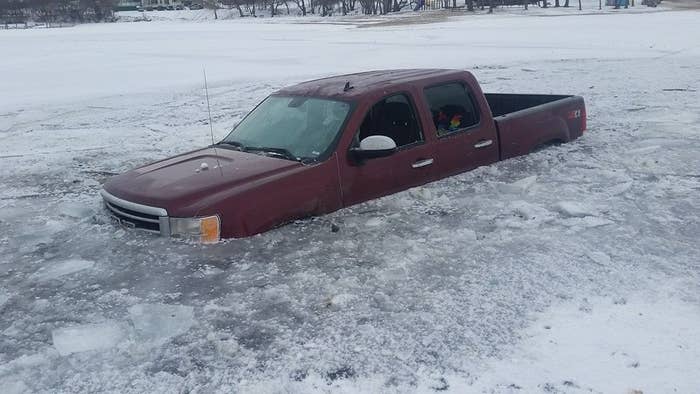 The truck sank into the water and froze in place. The cabin also filled with water and froze solid, turning the whole vehicle into an ice cube.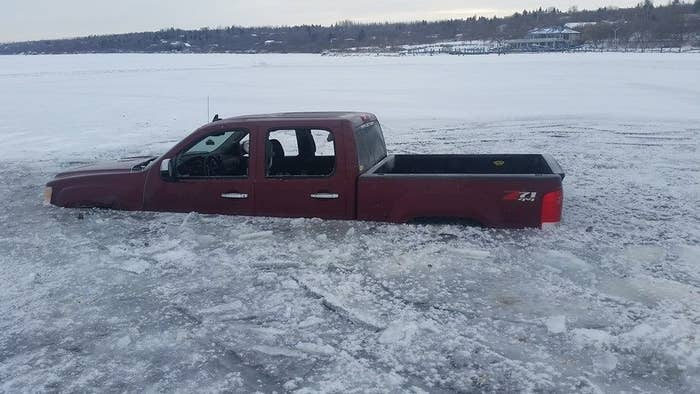 Temple's crew used chainsaws, sledgehammers, and chisels to break up the ice around the truck.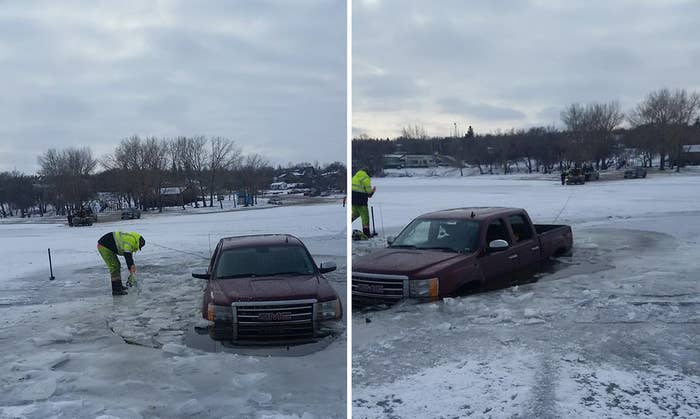 The crew tried to angle the truck out of the water with a makeshift ramp made of wooden posts.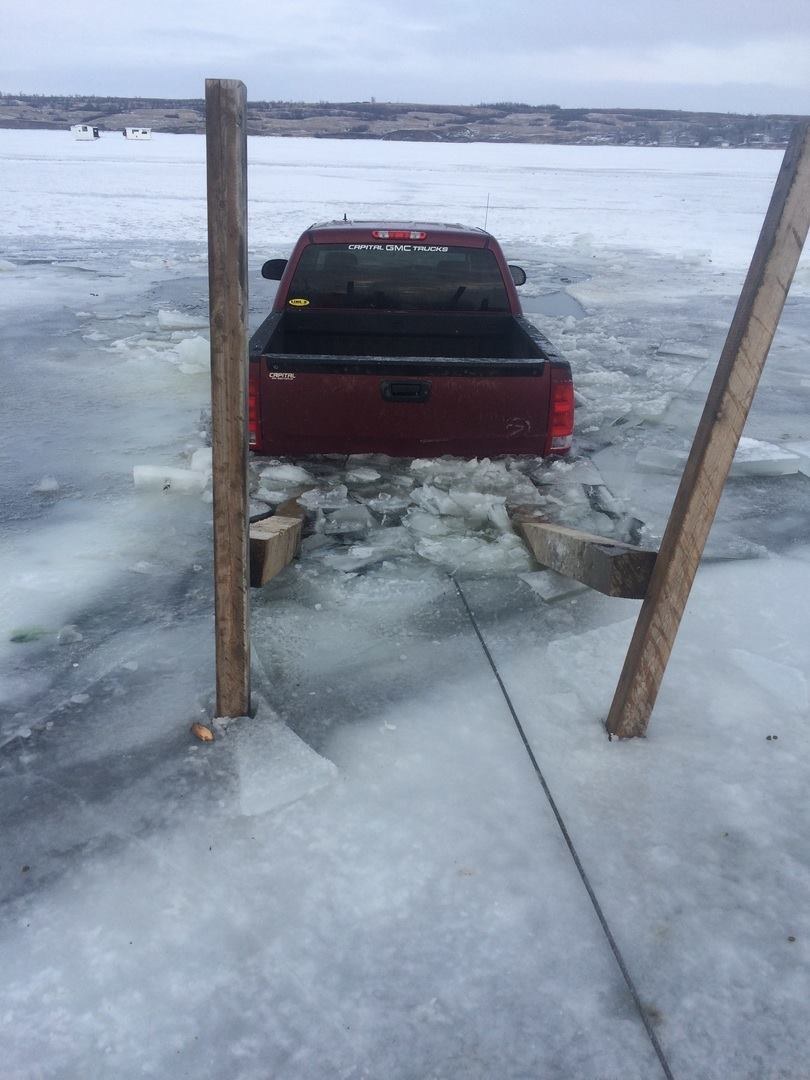 The crew finally managed to drag the truck out of the water after more than nine hours out on the lake. "It was a real feeling of accomplishment."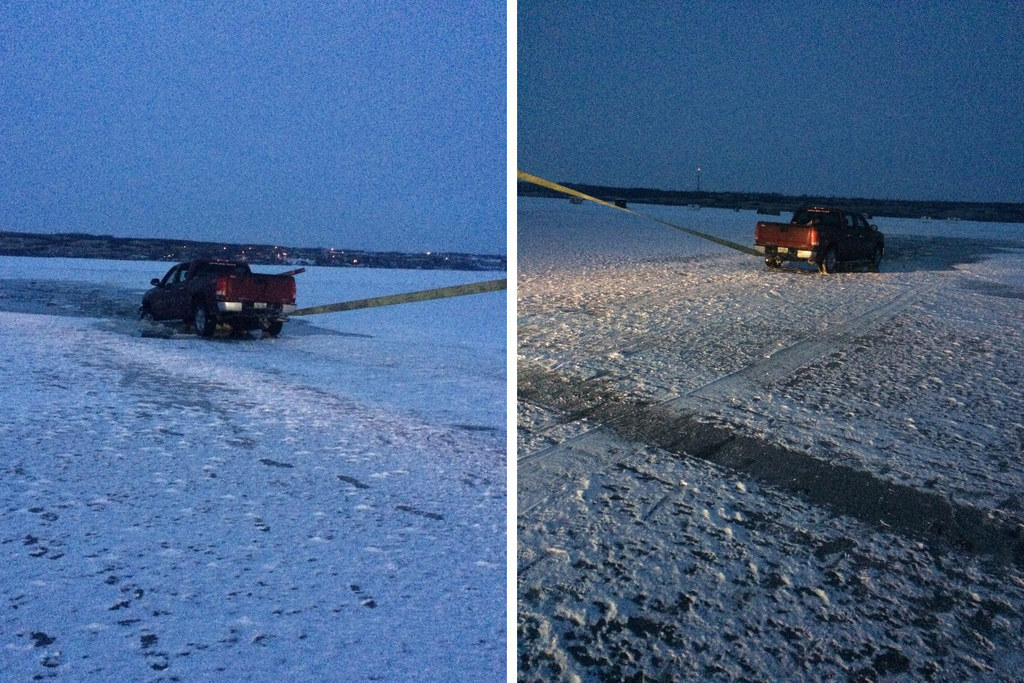 So let this be a warning to you: Don't drive onto the lake unless you're super duper certain the ice can hold you.