Two Canadian couples attending the same beer festival came face-to-face with their fashion clones and took an amazing group photo.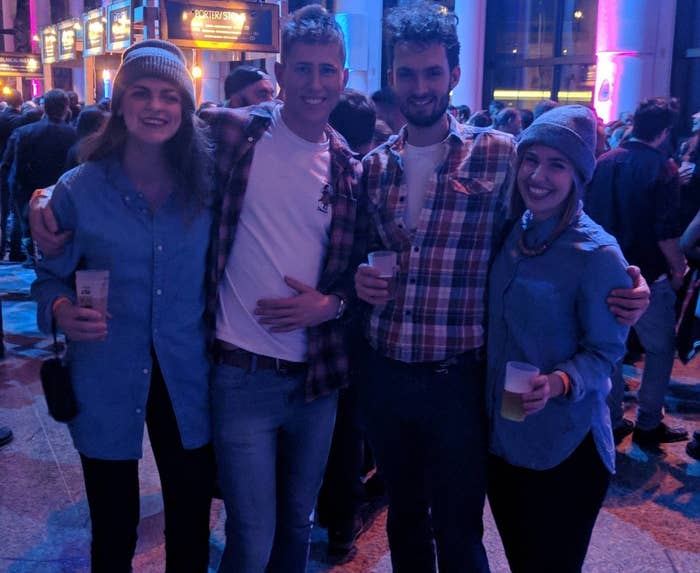 This incredible meeting happened at the Festibière event in Gatineau, Quebec, last weekend.
Leah Genise (on the far left) told BuzzFeed Canada she initially only saw her own doppelgänger when a woman at coat check pointed out how similarly they were dressed.

They both had black pants, denim tops, and grey hats, as well as Blundstone boots.

"It was just the girls at this point," she said.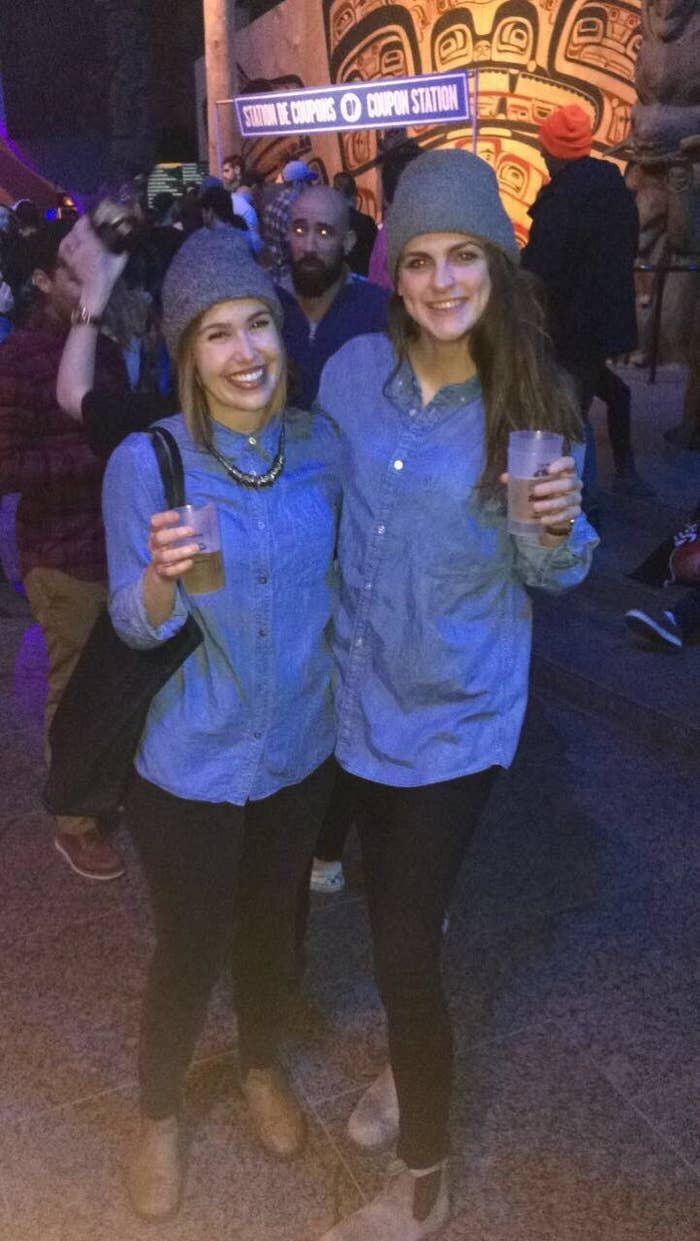 They both laughed at the coincidence, then went on with their evenings.

"It wasn't until later in the night when all four of us met somewhere else in the festival and noticed our boyfriends were also dressed really similar," Genise said.
Both men were wearing blue jeans, white T-shirts, and plaid button-ups. It was so weird that Genise said they had to take photos to commemorate the occasion.
But the similarities didn't stop there. It turns out she and the other young woman, who introduced herself as Kim, both have science backgrounds and work for the federal government.
"It just goes to show you that people with similar interests hang out the same places and wear similar things," she said.

Kim later uploaded a photo of the Bizarro World meeting to Reddit, where it was upvoted to the front page of the site and got hundreds of comments.

After chatting for a long time at the beer festival, then becoming internet-famous together, the couples might actually becomes friends IRL.
"We exchanged information and we're going to hang out again, at some point," Genise said.