People in Edmonton are flocking to the Jumbo Donair shop after a Facebook post about the owner's act of kindness went viral.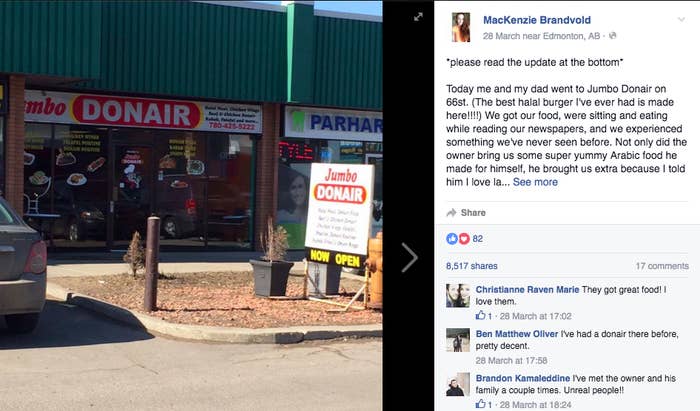 Tons of people answered the call, and Brandvold's post was shared thousands of times on Facebook and Twitter.
Before Maher Taweel even knew why, customers started crowding into his small donair shop ordering food and thanking him for his generosity.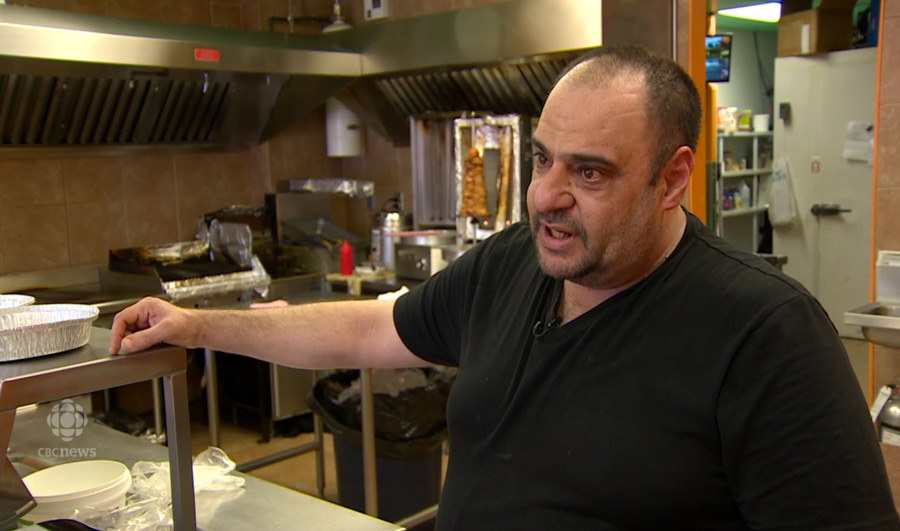 It also helps that the food looks fucking amazing, tbh.
Taweel, who moved to Canada from Palestine 14 years ago, said it was just a part of his culture to share with the needy. He said he has been giving away free meals for a long time.
"Always I do it, actually. Even at home, I give to neighbours if I have [extra] food," he said.
"This is normal for us anyway. Serious. This is how we grow up."