These Manitoba Hockey Fans Celebrated Ukraine By Tossing Sausages At A Washing Machine
This is Peak Manitoba.
The Dauphin Kings hockey team in Manitoba just held their first-ever Ukrainian Night, featuring lots of Ukrainian food, music, and dance.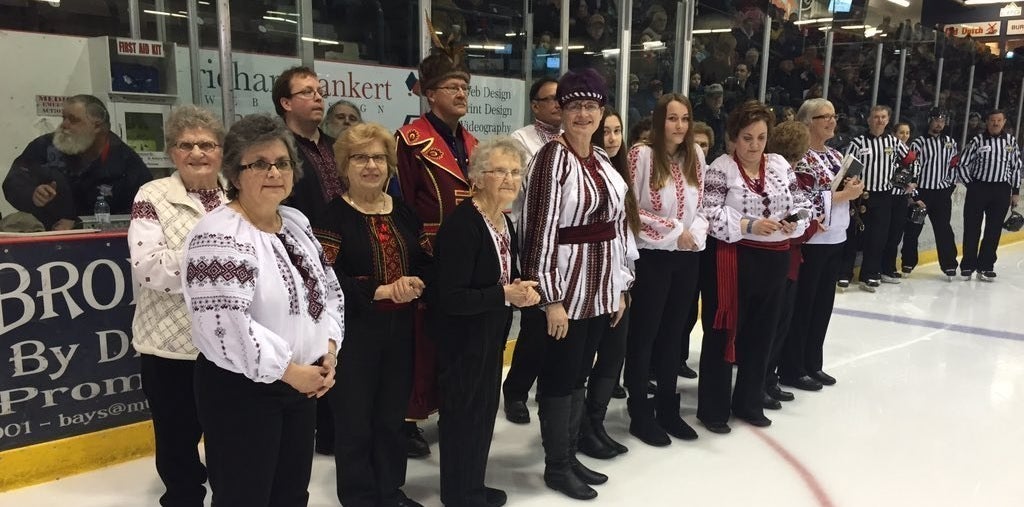 Look at these adorable kids in their traditional Ukrainian clothes!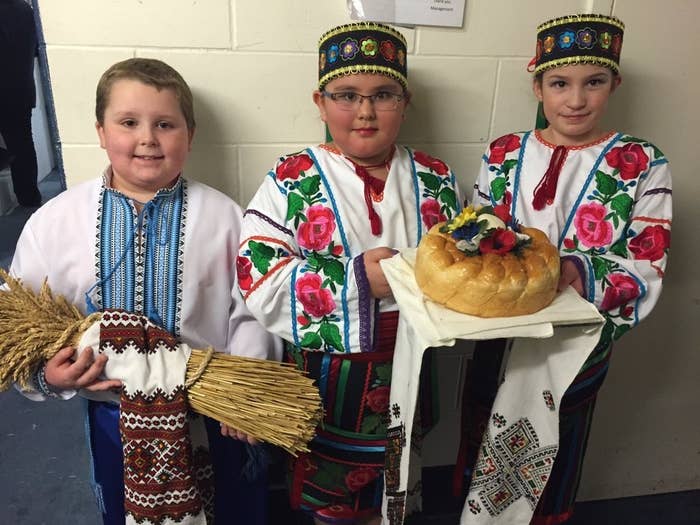 The most amazing part of the night, though, was the sausage toss.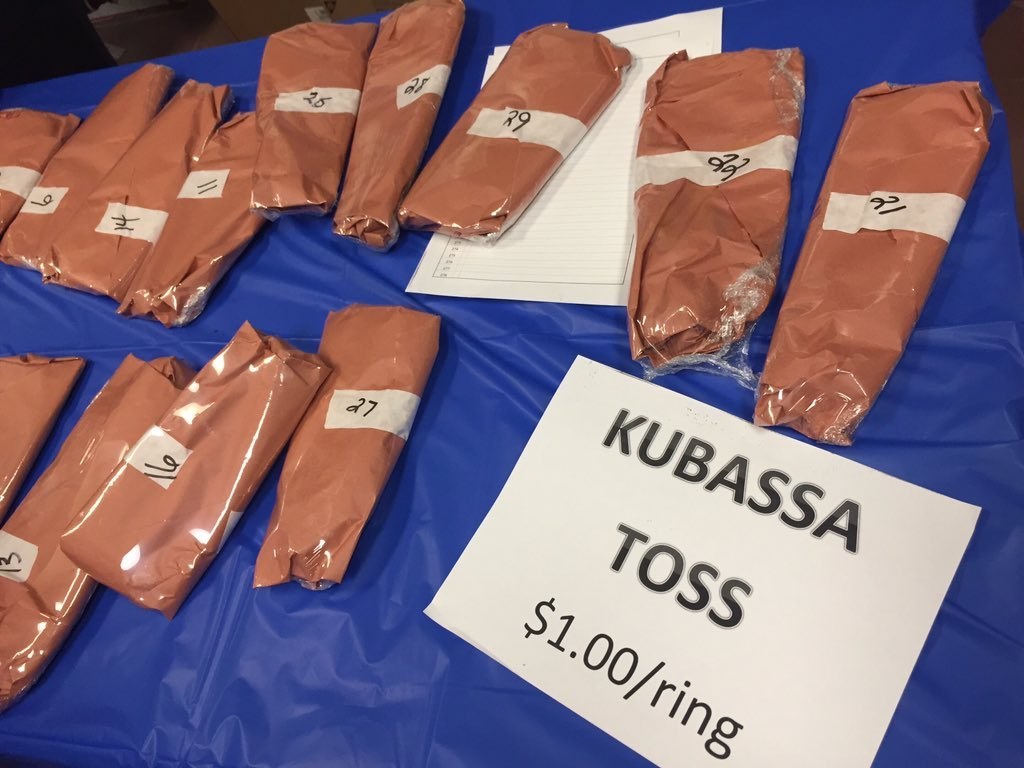 An old washing machine was wheeled onto the ice and everyone tried to throw their sausage into the opening for a chance to win cash prizes.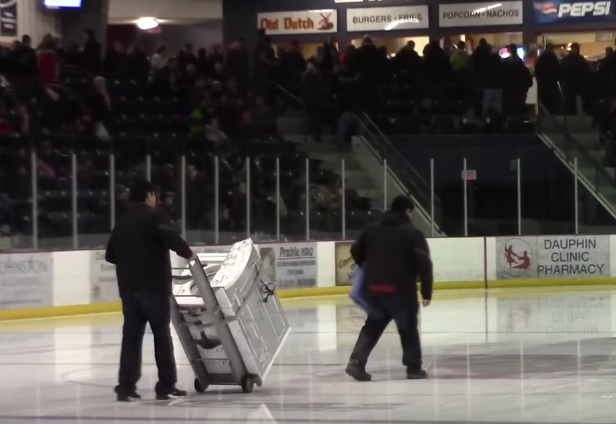 "The actual sausage used was rolled-up garden hose [that was] wrapped by a local meat processor," Berry said. "It's against Ukrainian custom to throw food."