People Are Calling For CTV To Fire This Meteorologist For Joking About "The Heat" In Fort McMurray
Cindy Day says she was unaware how serious the fire was at the time.
People are calling for CTV to fire meteorologist Cindy Day for a joking remark about "the heat" in Fort McMurray as wildfires closed in on the Alberta city. She says she wasn't mocking the plight of residents there, but was simply unaware of how bad the situation had gotten.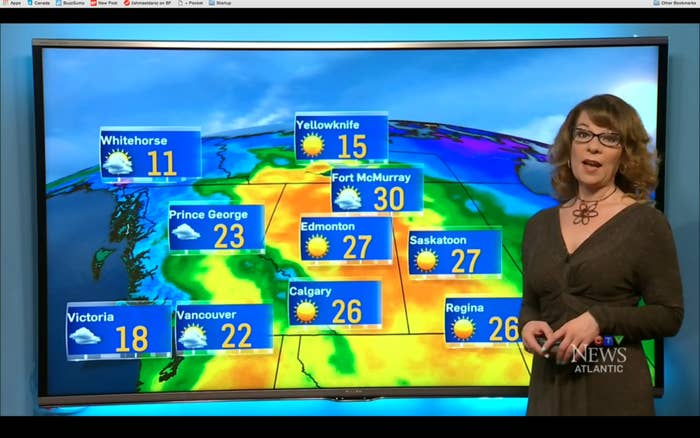 Day's quip struck many people as incredibly insensitive. The wildfire had already made its way into the city at the time, and some neighbourhoods were under mandatory evacuation orders.
People with friends and family in Fort McMurray were especially upset by Day's comment.
While many people called for Day to be fired for her latest misstep, others defended her. The Halifax Examiner's Tim Bousquet called it an "honest mistake" and pointed out that much of the abuse she had been getting online was explicitly misogynist.
Day responded to the outrage a day after the broadcast, posting an explanation on her Facebook page. She said she'd been out of the office all day on a shoot and was unaware of how dangerous things had gotten in Fort McMurray.