Members of Canada's trans communities were in Ottawa today to celebrate a new bill that will make it illegal to discriminate against people based on their gender identity or gender expression.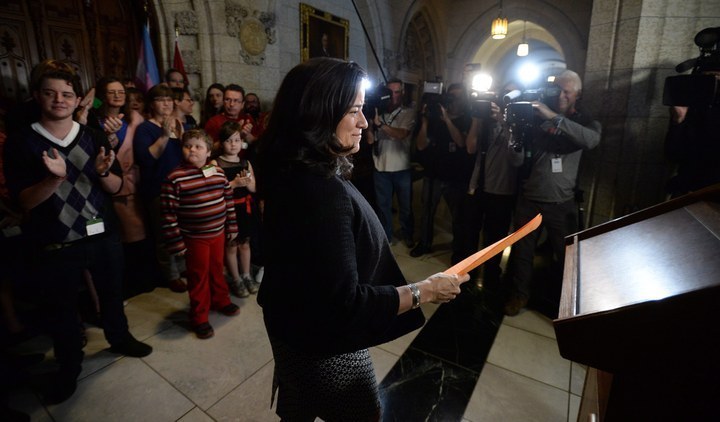 The justice minister then gave the floor over to 10-year-old Charlie Lowthian-Rickert, who had a powerful message to share about her own experiences and what her hopes are for the legislation.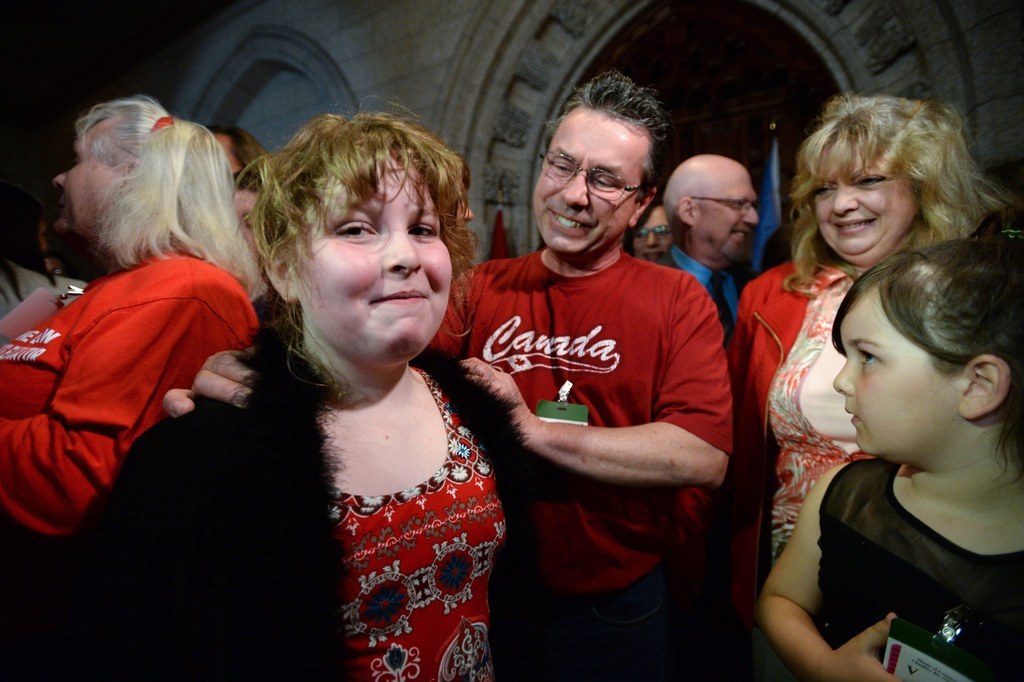 "I know that the law won't change the daily reality of bullying, but it may stop those heartless humans who can't accept me for who I am from doing worse than just calling me names," Charlie told Wilson-Raybould.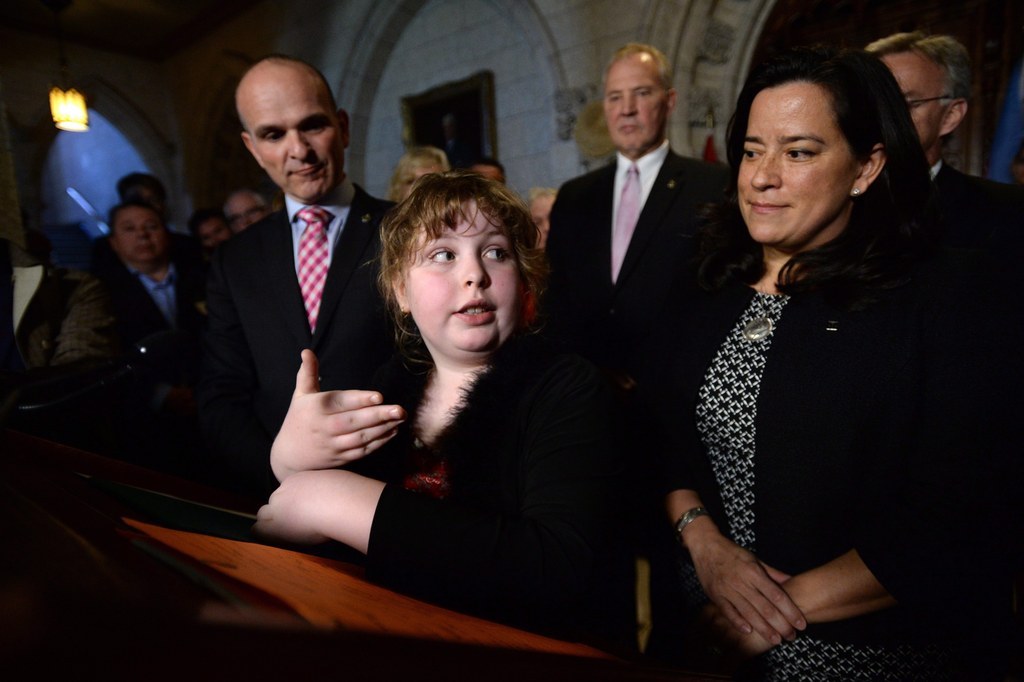 Despite how young she is, Charlie has been speaking up for trans rights for years.
Way to go, Charlie.