Canadian YouTube Bros Were Charged After Acting Like Idiots At Yellowstone
They face federal misdemeanour charges in the U.S. for violating rules at the national park.
A group of Canadians is facing federal misdemeanour charges in the United States for walking onto a protected natural site to take photos for their YouTube travel series.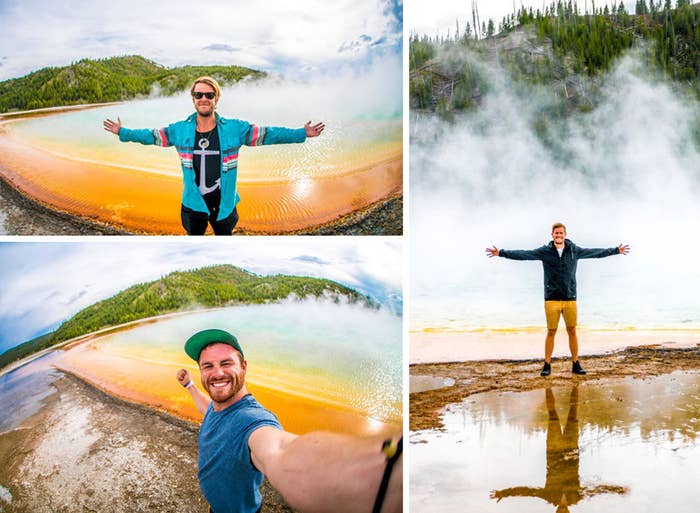 A video published earlier this week shows four people walking off the trail at Yellowstone National Park in Wyoming and onto the Grand Prismatic Spring with a camera in tow.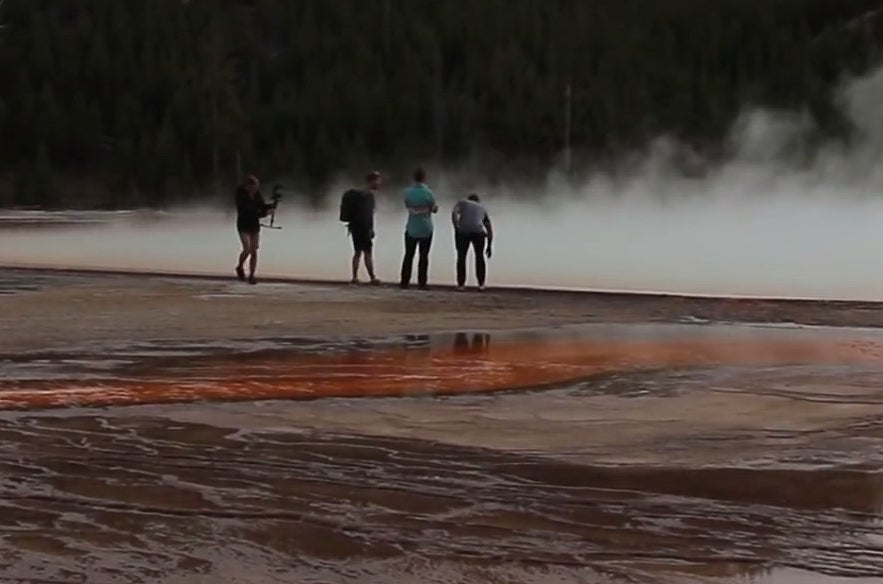 It's the largest hot spring in the United States and home to a sensitive ecosystem that creates vibrant rings of colour around the water. The natural wonder is strictly off limits to visitors, and there are many signs alerting people to that fact.
Three of them are now facing two charges each for violating the rules at the national park. "The maximum penalty for each is six months imprisonment and a $5,000 fine," John Powell, a spokesperson for the U.S. Attorney's Office in Wyoming, told BuzzFeed Canada.
The criminal complaint filed by park rangers names Charles Ryker Gamble, Alexey Andriyovych Lyakh, and Justis Cooper Price-Brown — three of the four members of High On Life.
Powell said the fourth person seen in the video could still be charged, but that park rangers were having trouble locating him and that the men may have already gone back to Canada.
The High on Life members posted a public apology on Facebook this week, saying they were overwhelmed by the natural beauty of the spring.
This is not the first time members of the Vancouver group have been accused of disrespecting the places they visit. Imgur user misrepresentationsimplied put together an album showing the High On Life members going to Machu Picchu to make a Pikachu joke...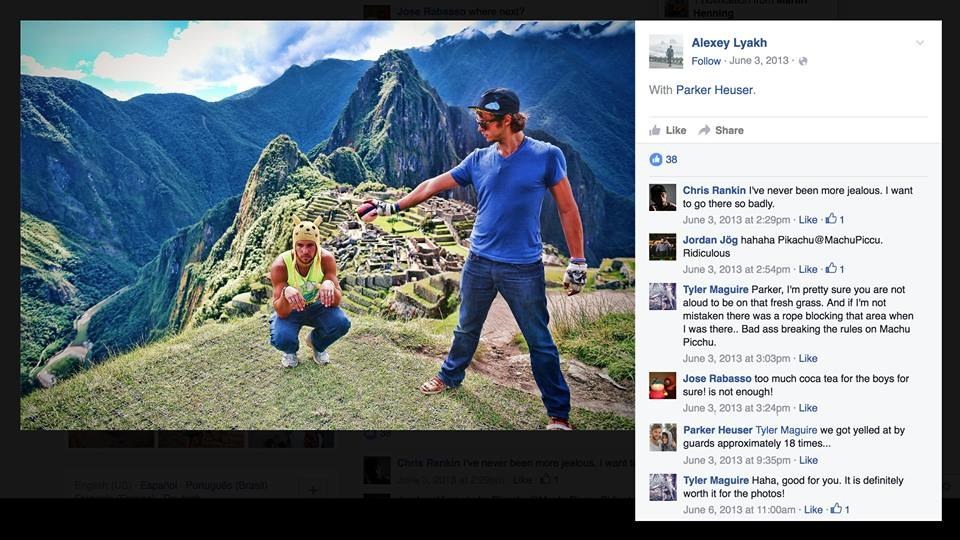 ...and allegedly goofing around at the Holocaust Memorial in Berlin, according to one Facebook user who dug through their social accounts.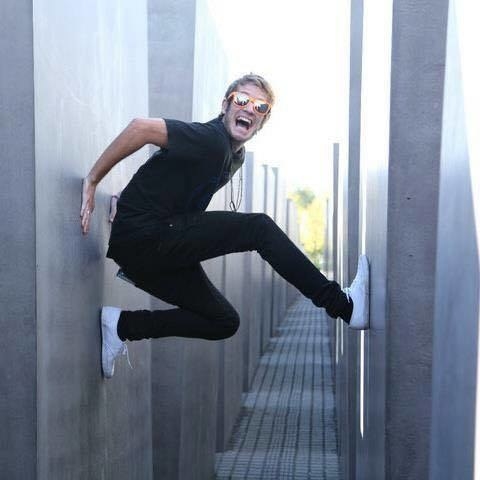 The YouTubers previously listed a number of corporate partnerships on their website, including Red Bull and Bud Light. That page has since been taken down. A petition calling on those companies to pull their sponsorships has garnered more than 12,000 signatures on Change.org.
BuzzFeed Canada reached out to High on Life for comment. They declined to be interviewed, and referred us back to their online statement.