Team Canada looked fly AF walking into the Maracanã stadium for the opening ceremony, but not all Canadian athletes were there.
Many of those with events the following day stayed at the hotel and watched the whole thing on TV with the rest of us.
But Canada's women's soccer team found a way to do both. The players staged their own opening ceremony!
The team walked through a hallway singing "O Canada," with Christine Sinclair and Sophie Schmidt acting as joint flag bearers.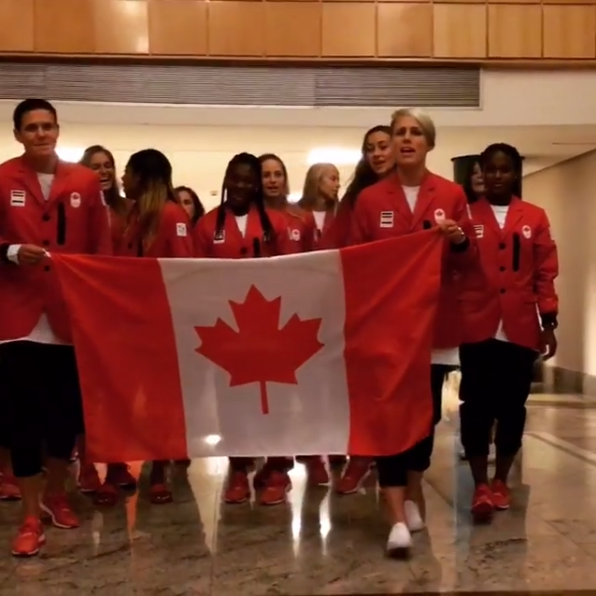 They even waved as if they were in the stadium. Hi mom!