The Not Guilty Verdict In Canada's "Twitter Harassment Case" Has Opened The Floodgates For More Online Harassment
Gregory Alan Elliott was found not guilty of criminally harassing two Toronto-area feminist activists.
The verdict in a closely-watched Canadian online harassment case has unleashed a new wave of vitriol against women on Twitter.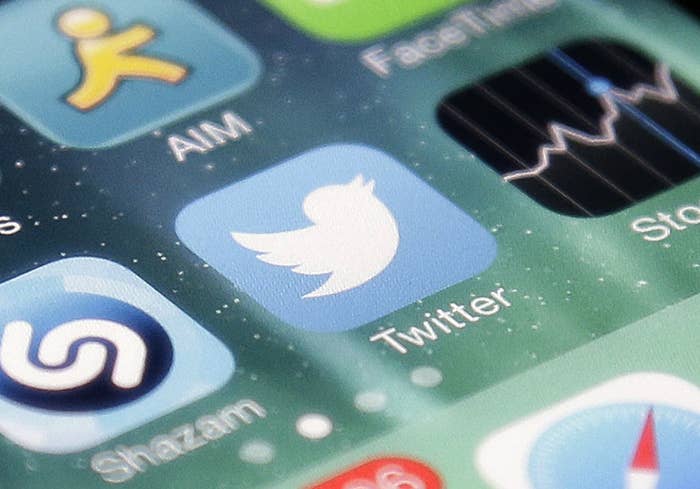 Following the verdict, many women on Twitter who had commented on the case reported receiving a flood of harassment, threats, and graphic photos and videos.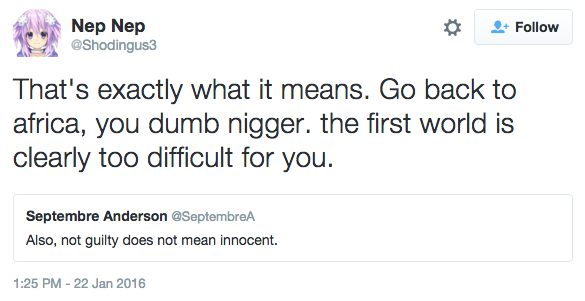 The hashtag #FreedomOfTweets, where many tweeted their support for Elliott, was also filled with vitriol directed at the two women at the centre of the case.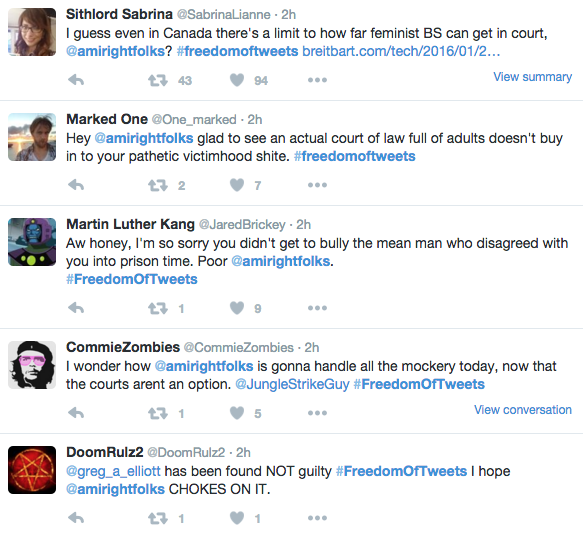 Julie Lalonde, an Ottawa-based public educator who frequently comments on issues of sexual harassment and sexual violence, said she had to lock down her Twitter account following the verdict due to the sheer amount of vitriol she received.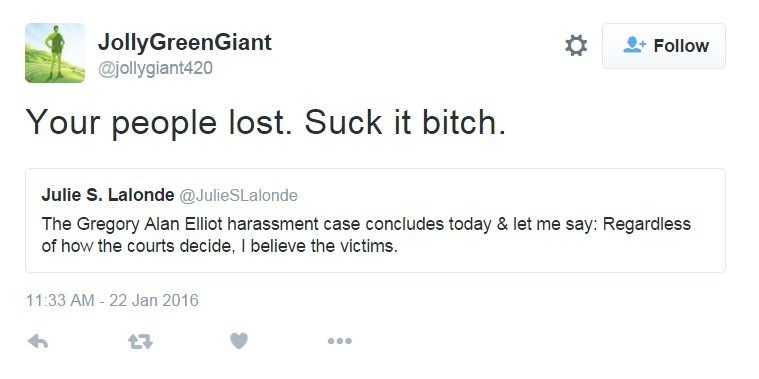 Toronto-based writer and entrepreneur Elena Yunusov said even expressing sympathy for the women at the centre of the case brought a torrent of angry responses into her mentions.

Other women, who did not want to be identified in this article, said they received dozens or hundreds of angry messages, including doxing threats.