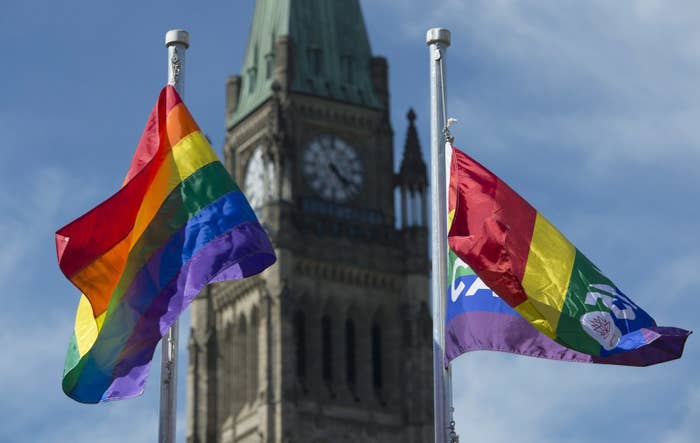 Canada will officially apologize for the past mistreatment of LGBT people and make it possible to clear criminal records related to discriminatory laws against homosexuality, Prime Minister Justin Trudeau announced on Thursday. He said the government will introduce legislation to that effect later this year, although he did not provide a more exact time frame.
"Our government will be moving forward with a process for the expungement of criminal convictions for Canadians who were unjustly convicted of a crime simply for who they were and who they loved," Trudeau said at a ceremony to raise the pride and trans flags on Parliament Hill.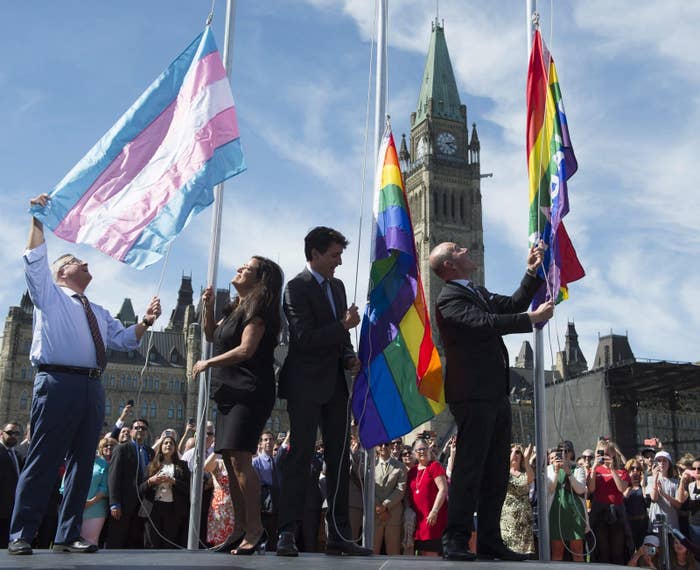 LGBT advocates have long called for a review of those convictions. The Trudeau government's plans for an apology and record expungement were first reported by the Globe and Mail in August 2016.
Homosexuality was decriminalized in Canada in 1969 as part of a major overhaul of the Criminal Code that also established legal access to abortions and contraceptives. Before then, thousands were convicted on charges of "gross indecency" and "buggery," with some languishing in prison for years. Even after homosexuality was decriminalized, the federal government discriminated against LGBT people by blacklisting them from government and military jobs — a practice that continued into the 1990s.
Last year, the rights group Egale Canada released a report calling not only for an apology and record expungement, but also for proactive steps to improve LGBT rights in Canada. These steps would include:
* increased training for police and other people in the criminal justice system.
* better treatment of transgender and intersex people in the prison system.
* monetary compensation for victims of Canada's anti-gay laws.