A Group Of Friends In Calgary Had The Best Response To Racist Graffiti Left At An LRT Station
"Love is the only force capable of transforming an enemy into friend."
A group of young Calgarians came together to respond to hateful graffiti left at an LRT station about Syrian refugees and Muslims. They fought back by greeting morning commuters with messages of love and peaceful co-existence.
Speaking to CBC Calgary, Nadir Khan said he took part in the demonstration to show Calgary wasn't defined by those who want to spread intolerance.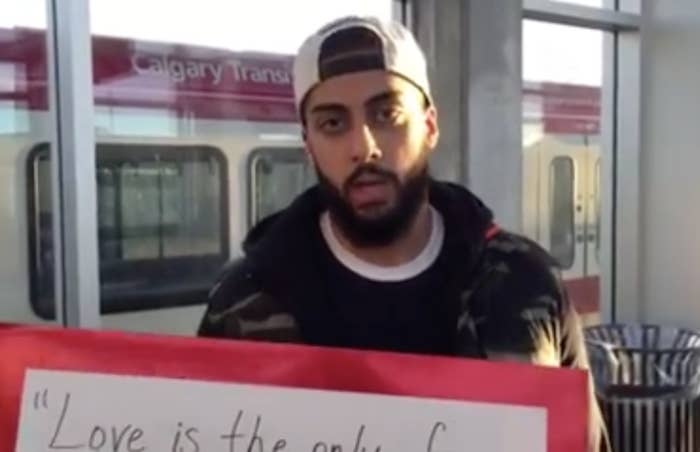 This was a day after people had spray-painted messages about killing Muslims around the transit station, as well as on some vehicles outside.
The incident is being investigated as a hate crime, according to Calgary police. "There were two offenders, we believe," Sgt. Eric Levesque told BuzzFeed Canada, noting that the station has "excellent" closed-circuit cameras.
Sher said the original idea had been to plaster their posters overtop of the nasty messages, but since Calgary Transit had already cleaned most of it up, he and his friends stuck around to greet commuters personally.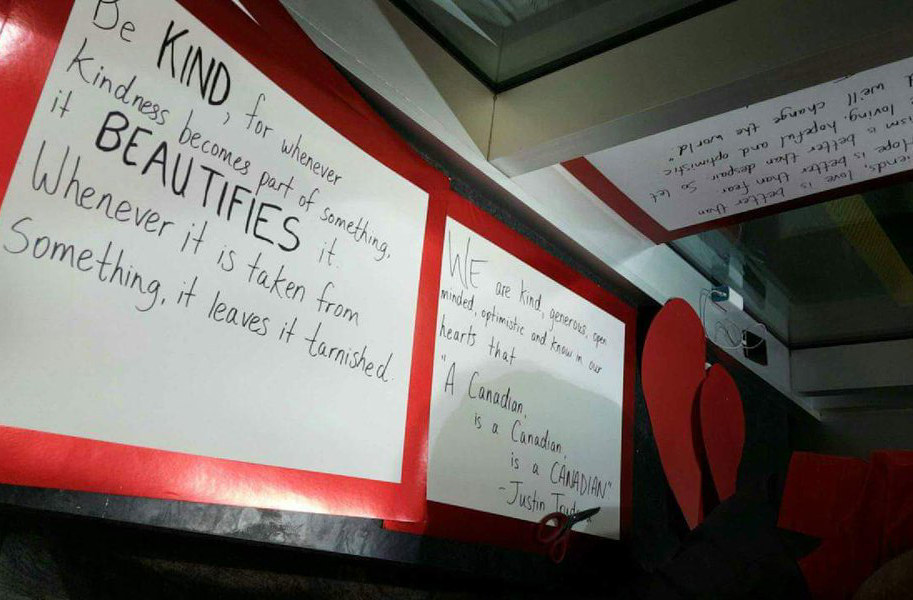 "We were told we could stand, hold our posters, and spread the cheer," Sher told CBC Calgary.
"Maybe it'll brighten someone's day or give them something positive to think about!"
BuzzFeed Canada has reached out to him for further comment.
Many Calgarians who were disappointed by the racist graffiti are sharing their appreciation for how the group of young people responded.