A massive iceberg floating off the eastern coast of Newfoundland is drawing hundreds of people who want to see it.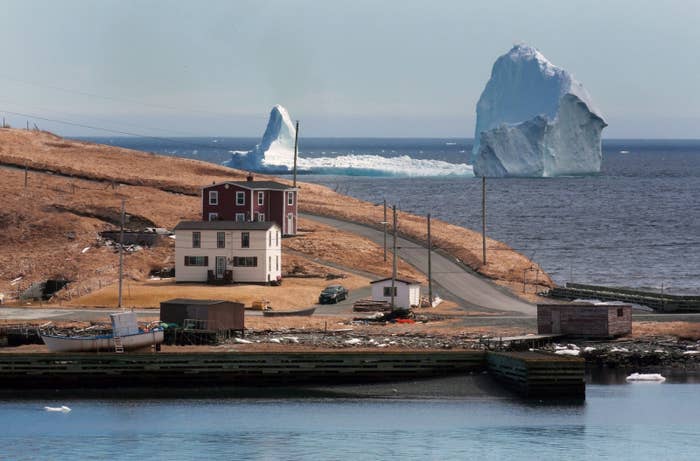 Look at this monster towering over the town.
It really is a sight to behold.
To get a sense of scale, just look at how small that helicopter landing on the right side of the iceberg is.
The iceberg drew so many curious visitors that it caused a traffic jam over the Easter long weekend, according to a Canadian Press report.
And because it's in shallow water, the iceberg doesn't look like it's going anywhere anytime soon.
All hail our new iceberg overlord!