About 1,500 Americans accidentally invaded Canada this weekend when strong winds pushed them off course during an annual float down the St. Clair River separating Michigan from Ontario.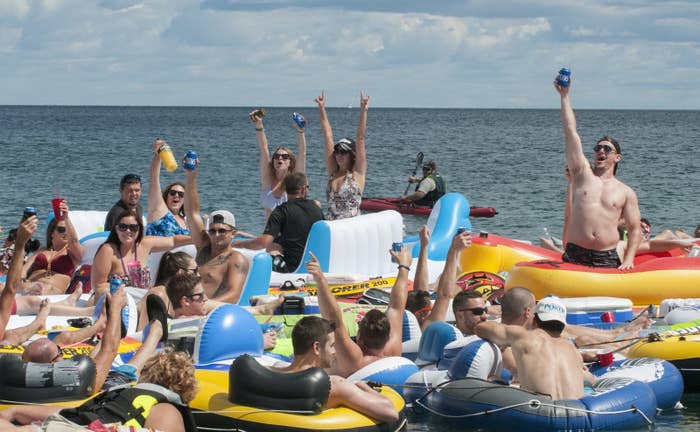 The whole thing was a huge headache for Canadian authorities, who suddenly had a bunch of dubiously sober Americans and their watercraft to deal with.
The city of Sarnia arranged for buses to shuttle the visitors back to the border and into the care of US Customs.