Updated at bottom.
The Alberta government says it will continue excluding a right-wing news site from press events because its staff "are not journalists."
The Rebel had earlier asked the president of the legislature's press gallery about receiving accreditation, but they had been assured it was not essential.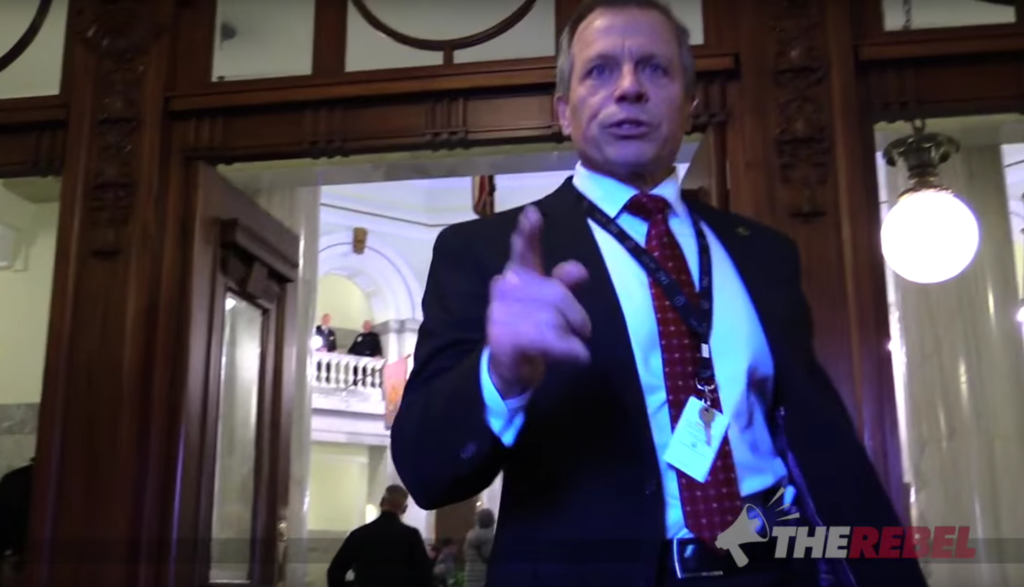 After The Rebel complained, a lawyer in the justice department replied with a terse statement that said the news site and its staff "are not journalists and are not entitled to access media lock-ups or other such events."

Levant says his outlet has been covering the premier until now with no problem. "Only after Sheila Gunn Reid's book, about Rachel Notley became a best-seller, did Notley's office blacklist our reporters."
He also insists he's never claimed not to be a journalist.
"I occasionally say I'm not a reporter — or at least I used to say that, when I regarded myself as an opinion journalist. But an opinion journalist is a type of journalist," he said in an email to BuzzFeed Canada. "It is not appropriate or legal for the Government of Alberta to decide who is or isn't a journalist."
The Rebel has promised to sue the government for full access to press events.
UPDATE
The Alberta government is reviewing its policies and has lifted its ban on Rebel journalists covering government press events.
BuzzFeed Canada received this statement from the premier's office on Wednesday:
We've heard a lot of feedback from Albertans and media over the course of the last two days and it's clear we made a mistake. The government has appointed former Western Canadian Bureau Chief for Canadian Press, Heather Boyd to consult and give us recommendations on what the government's media policies should be. In the meantime, no one will be excluded from government media events.
Ishmael N. Daro is a reporter for BuzzFeed News and is based in Toronto. PGP fingerprint: 5A1D 9099 3497 DA4B
Contact Ishmael N. Daro at ishmael.daro@buzzfeed.com.
Got a confidential tip? Submit it here.