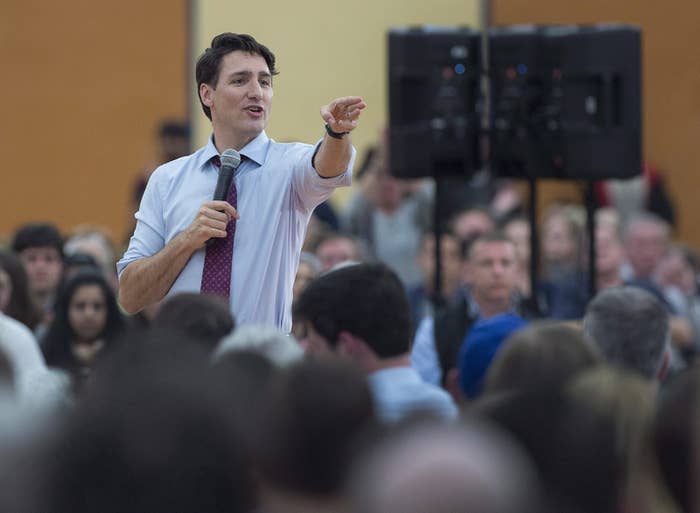 The family of of Abdoul Abdi, a Somali-born man facing the threat of deportation, says the Canadian government is signing his death warrant by sending him back to a country he hasn't seen in more than two decades.
Abdi and his family fled war-torn Somalia when he was just 2 years old, and after several years in a refugee camp in neighbouring Djibouti, they arrived in Canada in 2000. But shortly after arriving in Nova Scotia, Abdi was taken from his family by the province and put in foster care.

Now 24, Abdi could be deported to Somalia because of his criminal record — which includes a conviction for aggravated assault — and because the province never applied for his citizenship during the many years he was a ward of the state.

"He has no family and no support network in Somalia," Abdi's lawyer Ben Perryman told BuzzFeed Canada.

If he is sent to Somalia, Abdi would leave behind a daughter, a sister, and other close relatives, including an aunt he considers to be his mother.
Perryman said Abdi was released last Thursday and that he had been on his way to a halfway house in Toronto, but was immediately re-arrested by Canada Border Services agents. According to Perryman, his client is now in solitary confinement in a New Brunswick jail awaiting his deportation hearing.
Perryman said Abdi had taken responsibility for his crimes and served his sentence, but that the threat of deportation amounted to a double punishment based on someone else's mistake.

"The responsibility for that falls squarely on the shoulders of children's services," he said.

A spokesperson for the Nova Scotia Department of Community Services told BuzzFeed Canada there is no policy on citizenship applications for children who are taken into care, but the department is "presently developing" one.
Abdi's case came up during two recent town hall meetings by Prime Minister Justin Trudeau, including one in Nova Scotia, where dozens of protesters called for the federal government to stop the deportation.

Inside the event, Abdi's sister Fatouma asked Trudeau: "Why are you deporting my brother? How come you're not stopping it?"
Canada does not maintain an embassy in Somalia and advises people to "avoid all travel" to the country due to the decades-old civil war and the threat of terrorism. Abdi, whose primary language is English, would be particularly vulnerable, according to his supporters.
Trudeau applauded her for the question, but said he couldn't comment on the specifics of the case.
A spokesperson for the federal Public Safety department said the system has "a robust assessment process and multiple safeguards" but once someone exhausts all their legal appeals, the CBSA has no choice but to initiate a deportation.

Abdi's next hearing is in February, and Perryman said the family's main hope is to bring enough public attention to the case that the government intervenes.
"To send somebody to a country that's so dangerous that Canadian officials can't themselves go there, and the reason that he is subject to that treatment is the government's own failure? I think that's deeply unfair."