What is the capital of Canada? There's more than one right answer, apparently.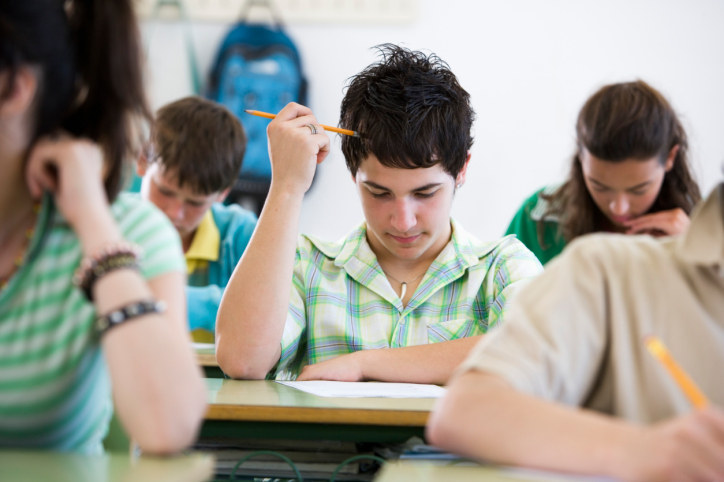 That's what a high school teacher in Missouri says happened in his class. The teacher shared a photo of his student's answer on Reddit with the caption "This is why I teach."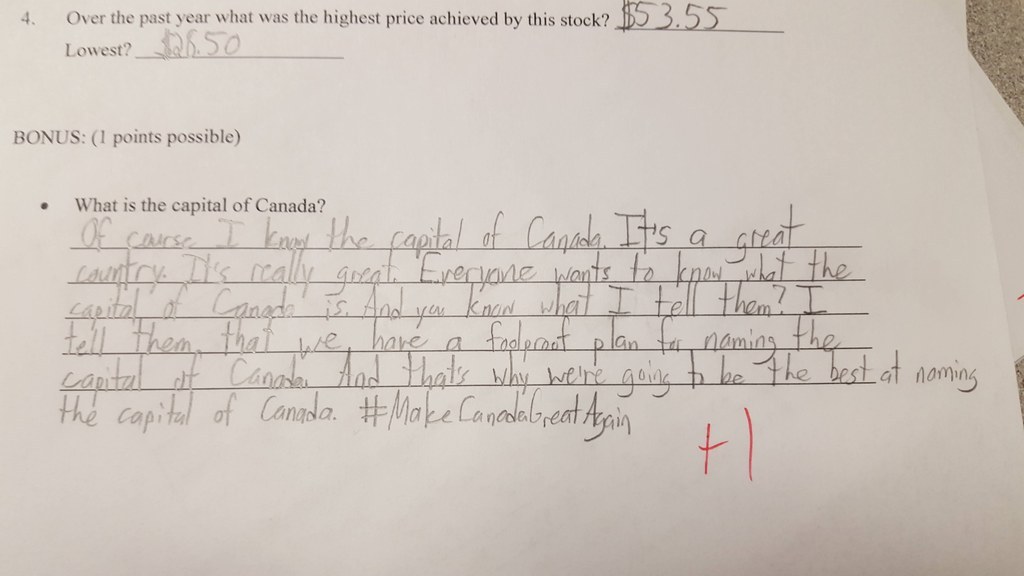 His full answer:
Of course I know the capital of Canada. It's a great country. It's really great. Everyone wants to know what the capital of Canada is. And do you know what I tell them? I tell them that we have a foolproof plan for naming the capital of Canada. And that's why we're going to be the best at naming the capital of Canada. #MakeCanadaGreatAgain.
"It is a blessing to work with such clever students," Mr. C told BuzzFeed Canada. He said the funny answer was worthy of extra credit.
"While it was apparent that the student didn't know the answer to the bonus question, his response made me laugh and I thoroughly enjoyed how he tied current events into his response," Mr. C said.
Hey, it could have been worse.

Ishmael N. Daro is a reporter for BuzzFeed News and is based in Toronto. PGP fingerprint: 5A1D 9099 3497 DA4B
Contact Ishmael N. Daro at ishmael.daro@buzzfeed.com.
Got a confidential tip? Submit it here.