Americans Are Obsessed With White Claw, So We Tried It To See What The Hype Is All About
"Holy crap, these are so dangerous because they don't taste alcoholic at all."
by
,
If you don't already know, White Claw is a type of hard seltzer — basically alcoholic sparkling water — that's developed a HUGE following in the US.
Seriously, it's so popular, it's even spawned a number of memes, especially since YouTuber Trevor Wallace dropped this hilarious parody video last year, which went mega viral.
Now, White Claw has landed in Australia, so in the interest of ~scientific research~, Hameda and I decided to test them out and see if they're as good as our US counterparts say they are.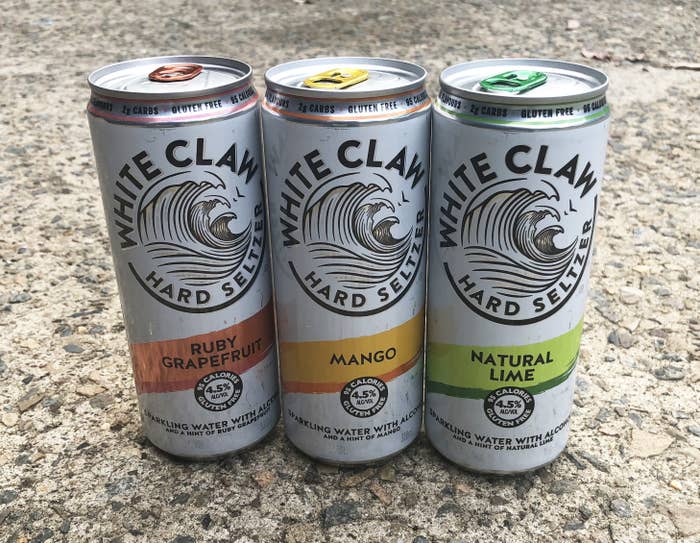 Hameda: I've tried alcoholic sparkling waters (or seltzers) like this before and usually the alcoholic taste bubbles up against your tastebuds, which will usually trigger some sort of unpleasant facial expression. These ones were so subtle that I barely tasted any alcohol at all! They were just super refreshing and a real delight, which you know, please drink responsibly because these guys definitely go down a little too easy.
Isha: I've heard a lot about White Claw from friends who live in the US — but did they live up to the hype? I'm not so sure. On one hand, they are the PERFECT summer drink — super refreshing, delicious and most likely a crowd favourite when mates come over (Mango is still my favourite, by far). But, at the same time, I feel like none of these particular flavours blew my mind. Plus, they're a little on the exxy side. In saying that, I would totally be down to try some of the other flavours, like Watermelon and Black Cherry, once they land in Australia.
If you want to try White Claw for yourself, you can grab them at Dan Murphy's!