Lo and behold — it's basically December, which means festive cheer, beach days and waving goodbye to the decade that was.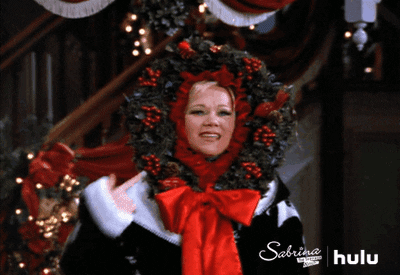 But before we do that, there's still hours and hours of TV shows and movies to binge-watch. And to help with that, the almighty gods of Stan have delivered another ripper lineup to send off the year in style.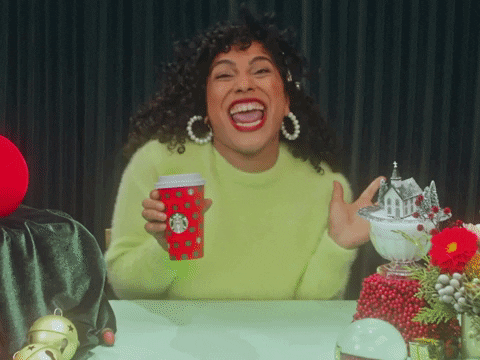 Now, if you're a fan of Star Trek, you're in luck. From December 7, the first 12 films — meaning everything from Star Trek: The Motion Picture to Star Trek: Into The Darkness — will be available for your viewing pleasure.
Not your cup of tea? Well, how about a blockbuster Steven Spielberg movie? There'll be a bunch of his films, including Saving Private Ryan, War Of The Worlds and A.I. Artificial Intelligence, released from December 18.
And if that's still not your vibe, you can't go past award winners like The Wolf of Wall Street, The King's Speech and Cloverfield for a guaranteed good time.
If you're looking for something new to sink your teeth into, then Stan has your back with FOUR original productions.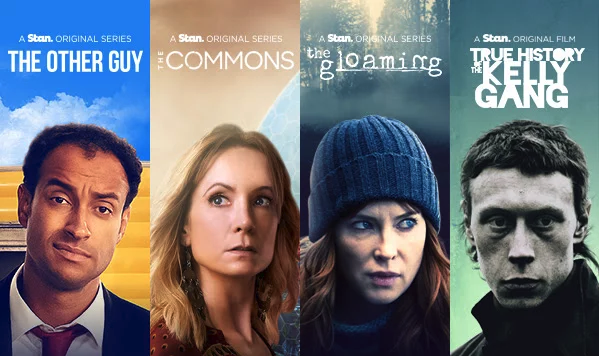 First up, a sci-fi drama called The Commons. Starring Joanne Froggatt (Downton Abbey) and Damon Herriman (Once Upon A Time In Hollywood), the eight-part series is set in the near future and will explore the intersection of climate change and biotechnology.
Next, The Gloaming. This one follows two detectives — played by Emma Booth (Glitch) and Ewen Leslie (The Cry) — who are driven to solve a murder that is connected to both their past and present.
And comedian Matt Okine will be back for another hilarious season of The Other Guy.
It's safe to say that there's A LOT available, so it's time to cash in some long overdue leave, settle into your ass groove and enjoy that Aussie summer.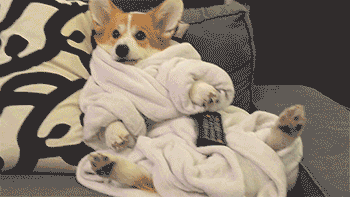 Here's the full list of everything coming to Stan in December:
December 1
The Wolf Of Wall Street
Monster Beach: Season 1 (Part 1)
Save The Last Dance
Cloverfield
Billionaire Babies
Billionaire Kids
December 2
Staging Christmas
It's A Wonderful Life
The Nativity Story
December 3
Check Inn For Christmas
Miss Pettigrew Lives For A Day
December 4
A Christmas Princess
Little Children
December 5
Texas Killing Fields
Super Size Me
December 6
Teenage Fairytale Dropout: Season 1
Fur
December 7
Star Trek: The Motion Picture
Star Trek II: The Wrath of Khan
Star Trek III: The Search For Spock
Star Trek IV: The Voyage Home
Star Trek V: The Final Frontier
Star Trek VI: The Undiscovered Country
Star Trek Generations
Star Trek: First Contact
Star Trek: Insurrection
Star Trek: Nemesis
Star Trek (2009)
Star Trek Into Darkness
Galaxy Quest
December 8
Paradise Road
December 9
The L Word: Generation Q (Weekly episodes)
Work In Progress (Weekly episodes)
Christmas Matchmakers
Infamous
December 10
Playing For Keeps
TT 3D: Closer to the Edge
December 11
Informer: Season 1
The Untouchables
December 12
Season of the Witch
He's Just Not That Into You
December 13
The Other Guy: Season 2
The King's Speech
Dex Hamilton: Season 1
December 16
Stolen
December 17
South Park: Season 22
Super 8
December 18
Saving Private Ryan
Appaloosa
December 19
Amistad
The Affair: Season 4
Fangbone: Season 1
December 20
Minority Report
The DaVincibles: Season 1
Cool Dog
Beirut (aka The Negotiator)
December 21
War Of The Worlds (2005)
Cracks
December 22
A.I. Artificial Intelligence
Hunger
December 23
Munich
December 24
Catch Me If You Can
December 25
The Commons: Season 1
Raiders of the Lost Ark
Indiana Jones and the Temple of Doom
Indiana Jones and the Last Crusade
Indiana Jones and the Kingdom of the Crystal Skull
December 26
Road Trip
December 27
White Dragon: Season 1
Death Sentence
The Greatest
Ender's Game
December 28
House At The End Of The Street
The Truman Show
New In Town
December 29
Lockout
December 30
Salmon Fishing In The Yemen
Seachange (2019): Season 1
December 31
The Way Back