Here's Everything You Can Watch On Netflix Australia In April While You're Self-Isolating
This is EXACTLY what I need right now.
Hello and welcome to the end of March! It's been a bit of a wild month — what with coronavirus affecting most of the world and forcing many of us to practice social distancing and WFH.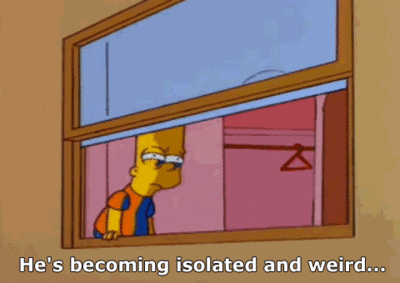 And with all that extra time at home, the bigwigs at Netflix have done us Aussies a real solid by releasing a bloody good lineup of TV shows, movies and docos to watch in April.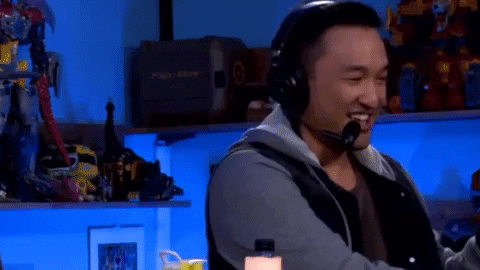 Alright, so if you're anything like me, you're currently watching old episodes of your fave shows because you need something new to watch. Well, enter Outer Banks (April 15), Cooked With Cannabis (April 20) and Never Have I Ever (April 27).
And get very, very excited because new seasons of Nailed It! (April 1), Money Heist — aka La Casa De Papel — (April 3) and After Life (April 24) will be dropping.
In the mood for a movie that will help you procrastinate all the chores that need doing? Try Netflix Originals like Love Wedding Repeat (April 10), Extraction (April 24) and Dangerous Lies (April 30) on for size.
Or if you're after something that's guaranteed to entertain you, there's Crazy, Stupid, Love (April 1), The Breakfast Club (April 10), The Mummy trilogy (April 10).
Enjoy all those countless hours of Netflix and stay safe, folks!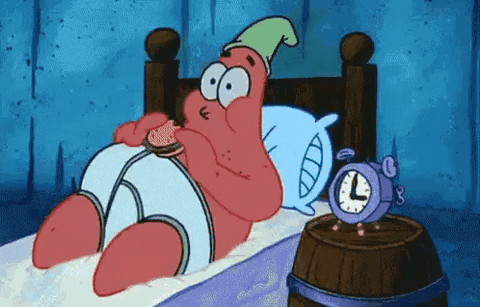 Here's everything you can watch on Netflix Australia in April:
April 1
Nailed It! (Season 4)
Sunderland 'Til I Die (Season 2)
The Iliza Shlesinger Sketch Show
David Batra: Elefanten I Rummet
How To Fix A Drug Scandal
Bridge To Terabithia
Bad Boys
Teenage Mutant Ninja Turtles
Crazy, Stupid, Love
Community (Season 1-6)
How To Lose A Guy In 10 Days
Sniper: Legacy
The Cold Light Of Day
That's My Boy
Friday
Next Friday
Friday After Next
Saving Private Ryan
Flight
Dr Seuss' The Cat In The Hat
Bad Boys II
Happily N'Ever After
Superman Returns
Rugrats In Paris: The Movie
Lion
The Fugitive
When A Stranger Calls
Money Monster
Don't Breathe
An Officer And A Gentleman
Pom Poko
Whisper Of The Heart
Howl's Moving Castle
Ponyo
From Up On Poppy Hill
The Wind Rises
When Marnie Was There
April 3
Money Heist (Part 4)
Coffee & Kareem
Money Heist: The Phenomenon
April 5
BlacKkKlansman
April 7
Terrace House: Tokyo 2019-2020 (Part 3)
April 10
Brews Brothers
Tigertail
Love Wedding Repeat
The Main Event
LA Originals
The Breakfast Club
American Pie
American Pie 2
American Reunion
Shaun Of The Dead
Jaws 2
Jaws 3
Hannibal
Alvin And The Chipmunks Meet The Wolfman
Get Him To The Greek
The Land Before Time
Meet Joe Black
The Mummy
The Mummy Returns
The Mummy: Tomb Of The Dragon Emperor
The Scorpion King
Smokey And The Bandit
American Wedding
Death Race
April 14
Chris D'Elia: No Pain
April 15
Outer Banks
The Innocence Files
The Hangover: Part II
Richie Rich
Dennis The Menace
April 16
Fary: Hexagone (Season 2)
Fauda (Season 3)
Mauricio Meirelles: Levando O Caos
April 17
El Dragón: Return of a Warrior (Season 2)
Too Hot To Handle
Sergio
Betonrausch
Legado En Los Huesos
Earth And Blood (La Terre Et Le Sang)
April 20
Cooked With Cannabis
The Midnight Gospel
April 21
Middleditch & Schwartz
April 22
Absurd Planet
With The Wilderness
El Silencio Del Pantano
The Plagues Of Breslau
Circus Of Books
April 23
After Life (Season 2)
April 24
Extraction
Yours Sincerely, Kanan Gill
April 26
The Last Kingdom (Season 4)
April 27
Never Have I Ever
Willy And The Guardians Of The Lake: Tales From The Lakeside Winter Adventure
Stardust
April 29
Nadiya's Time To Eat
Extracurricular
Summertime
A Secret Love
Murder To Mercy: The Cyntoia Brown Story
April 30
The Victim's Game
The Forest Of Love: Deep Cut
Rich In Love (Ricos De Amor)
Dangerous Lies
Coming soon in April
The Circle Game
The King: Eternal Monarch
Arashi's Diary — Voyage (Ep 5 and 6)