Troye Sivan Performing At Taylor Swift's "Reputation" Tour Is Honestly The Best Thing You'll Watch Today
MY, MY, MY!!!
In case you didn't know (or have been living under a rock), Taylor Swift recently kicked off her Reputation stadium tour.
And if you're familiar with Taylor's concerts, you'll know that she's known for bringing out surprise guests.
Her concert at the Rose Bowl Stadium this weekend was no exception, where she was joined on-stage by fellow musician and all-round human sunbeam, Troye Sivan.
On his Instagram story, Troye recounted how he asked Taylor for tickets to see her show in LA. And Taylor, being the wonderful person she is, suggested he come out and perform with her instead.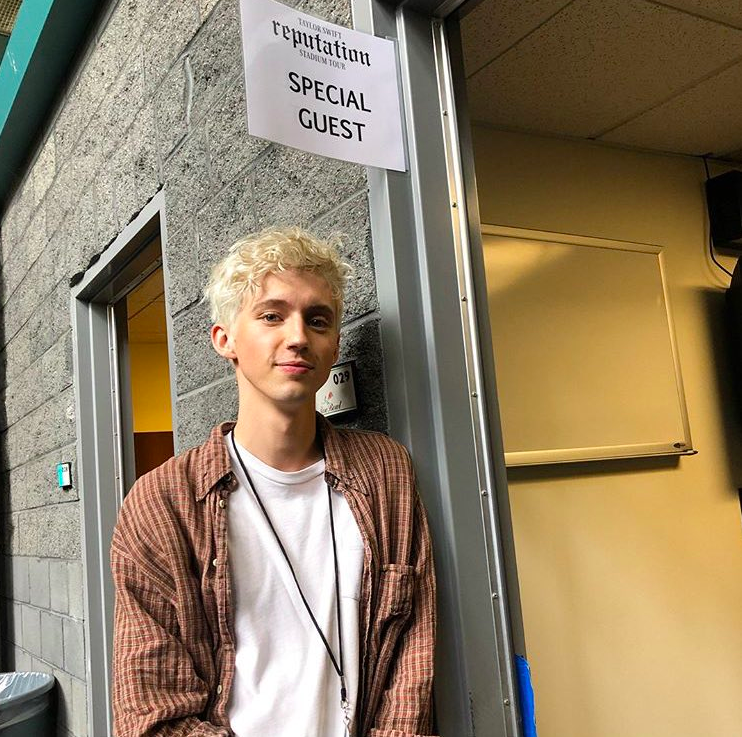 The two performed Troye's hit single, "My My My!", and absolutely NAILED their performance.
While on stage, Taylor announced the official release date of Troye's new album, "Bloom", which is set to drop on August 31.
Obviously, the pair took some adorable photos together beforehand.
Including this one, which frankly is just making me feel all warm and gooey on the inside.
Following the performance, Troye tweeted this perfect response to the whole night.
Now if they could just release a song together ASAP, then that would make all of us very, very happy.